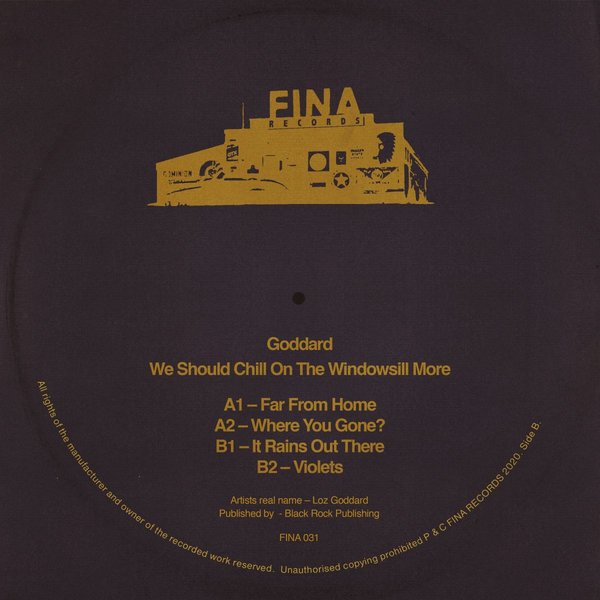 FINA Records proudly introduces Goddard, a refined alias from the artist formerly known as Loz Goddard. The Manchester talent serves up four dreamy and live-in house tracks on We Should Chill On The Windowsill More that exude plenty of very real emotions.

After EPs on the likes of Church, Dirt Crew and Quintessentials, Goddard has become synonymous with adventurous club sounds that take their cues from the same jazz, downtempo and ambient sounds he pushes on his much loved Reform Radio show Downtown Groove Sessions. He has picked up props from the likes of RA and gone on to DJ internationally.

Far From Home opens up with dusty kicks and live sounding drums as well as dreamy sax and aching vocal samples that tug at the heart. Where You Gone? is more driving, with swirling pads and wooden drum kicks making for a perfectly intimate basement house vibe. It Rains Out There sinks you into a pillowy ambiance, with splashes of cymbal and gently tumbling jazz drums run through with deft synth lines and sombre piano chords. It's a mature piece that is followed by the shuffling melodic house lushness of Violets.

This is an accomplished offering of richly detailed house tracks from an ever more essential artist.