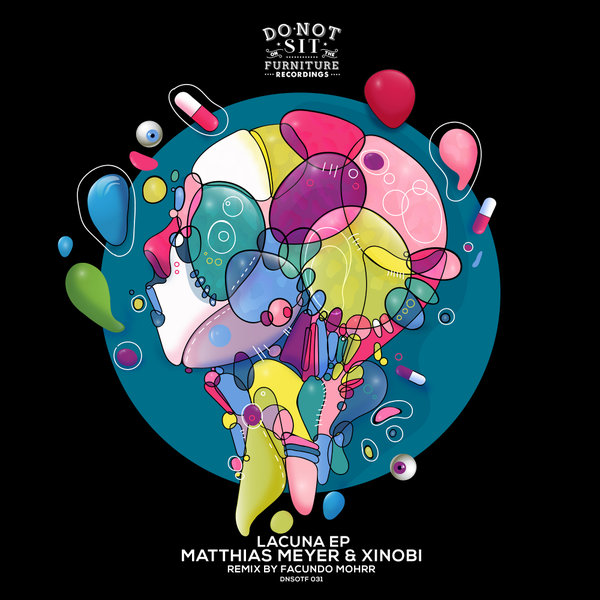 Lacuna
Facundo Mohrr Remix

(9:28)
Now marching into its third year as a label, Behrouz's Do Not Sit On The Furniture continues to furnish us with some of the most captivating, organic and deep house possible. Defying the curse of 2020, the label has been consistent in its approach and delivery this year, perpetually immersing us in a sound that transcends the dancefloors and permeates our imagination in ways that many labels can only dream of.
Following big dispatches from SEGG, Shai T and Dorian Craft comes another sonic delight from Matthias Meyer. A kindred sonic spirit, here the Watergate legend makes his debut with the beautiful 'Lacuna'. Eight minutes of sultry, dusky moonlit house pleasure, slowly but surely 'Lacuna', created in collaboration with good friend Xinobi, opens out with layers of sweeping, swooping chords and instrumentation over a loose, light-footed jacking beat. Gathering momentum throughout, there's a touching moment of respite on the breakdown before the emotions takeover for the grand finale.
It's complemented by another like-minded soul as Warung's Facundo Mohrr also makes his label debut with an exemplary remix. Extending the groove by well over a minute and adding a distinctly Latin hip-wriggling twist with a rolling beat and sprightly keys bringing a whole new musical layer.
One track, one remix, one super-consistent label, two on-point producers: Do Not Sit On The Furniture continue to march into the unknown. You'd be wise to join them.