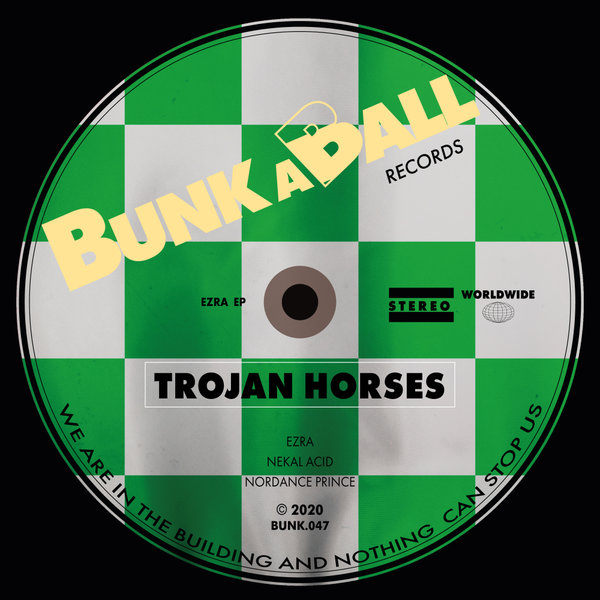 BUNK047 : New comers on Bunkaball : Trojan Horses. This EP already supported by Balck Girl/White Gril and many more. Hope you gonna dig it as we do.

Trojan Horse :
The disc jockey couple, Michal and Vit, come from South Bohemia and they have been performing together for several years. Their casual friendly jamming of Classic house gradually turned into a professional DJ duo with no genre boundaries whatsoever.
An inseparable part of their scope of interest is music production, which focuses mainly on faster forms of club house.

Trojan Horses - EZRA EP :

Ezra:
A new form evolved as a fusion of 90s keyboard and space noise, which dominate throughout the whole track. An engaging tech-house groove topped off with a monumental rock-stop is the club's wild card.

Neklan acid:
'Horse acid' is a go to for everyone, who enjoys heavy electro banger. The untamable TB 303 vs distortion effect accentuated by the swinging rhythm of the beat underline the wild ride in the saddle of a runaway horse.

Nordance prince:
Electronic Club-tech based on a reversed Fx-Hit-Noise and an odd clapping melody.