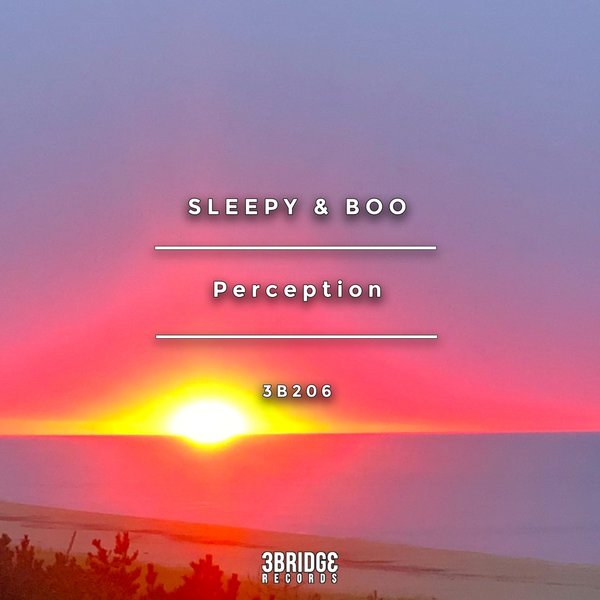 New York's Sleepy & Boo make their return to 3Bridge Records with their latest release 'Perception', a four-track exploration of deep, melodic and dub-inspired house vibes. Shining with positivity and hope, this set of tracks focuses on the promise of tomorrow into a collection of polished grooves that will have us all dancing as the seasons change.

Led by a haunting piano melody and insistent bass line, the title cut 'Perception' sets the stage perfectly for the rest of the EP. Loose percussion provides the foundation as this track builds to a euphoric crescendo of strings and keys, with a deep atmosphere that fuses a classic house sensibility with contemporary energy.

'Expectation' moves things forward persuasively with a sun-soaked aura that conjures up blissful memories of days past, aided by its prominent chord progression and generous doses of reverb and delay. This track perfectly demonstrates the EP's ethos of uplifting, encouraging sounds.

Sleepy & Boo are no strangers to featuring dub influences in their tracks, and 'Impressions' continues that practice in an exceptional manner. This excursion modulates between stripped-down and exhilarating, with a firm fusion of memorable chords, synth riffs and energetic drums.

Wrapping things up is 'Notion', a wistful summation of the EPs' themes that points the dance floor to brighter days ahead. This track is all about the six chord progression that anchors the groove, as different melodic elements float in and out of the mix.

'Perception' continues Sleepy & Boo's long relationship with 3Bridge Records, and we're thrilled to welcome the duo back to the catalog with this emotive and inspired release.