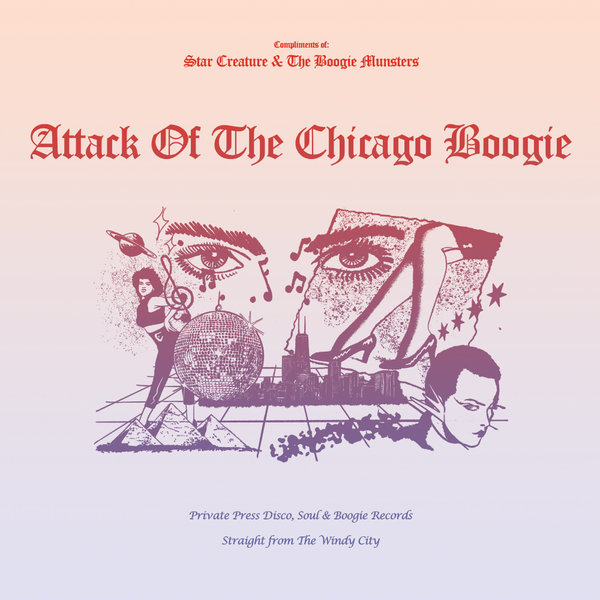 'Private Press Disco, Soul & Boogie Records Straight From the Windy City'

Chicago's Boogie Munster Crew teams up with Star Creature for it's first reissue compilation and it's a major piece of work. Compiled by Tim Zawada and Kool Hersh, the project picks up where Kool Hersh's now-rare Attack of the Boogie cassette mixtape left off. Four Holy-Grail Private-Press Chicago Boogie tracks officially licensed and sourced direct from the artists right in their own back yards. Henrietta Thomas, Mister, Andrew Kitchen and J Parker Band get a modern touch with bang up re-mix and master for 2020. Highly DJ Friendly and in-demand cuts available in mass for the first time.

Features art from previous Star Creature collaborator and Chicago Resident Ben Marcus. Art Direction based on the 80s versions of Chicago compliment cards and party flyers. The original music was all recorded and produced here in Chicago. All the musicians still live in Chicago. The record was pressed right here in Chicago as well.