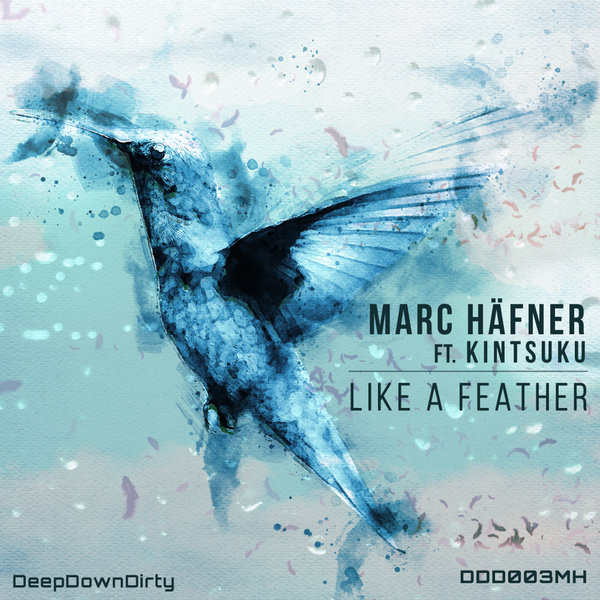 Beautiful vocals draped over creative electronic soundscapes are something we can't resist at DeepDownDirty so we're especially delighted to have the honour of being able to put Marc Haefner and Kintsuku's release 'Like A Feather' out there for your listening pleasure.

Kintsuku's nonchalantly dreamy voice layered over Marc's melodic offerings would lend these atmospheric creations equally effectively to accompany the following: beach-side sunbathing, Sunday lazing and evening lounging.

Artwork kindly provided by Adam Rowe.