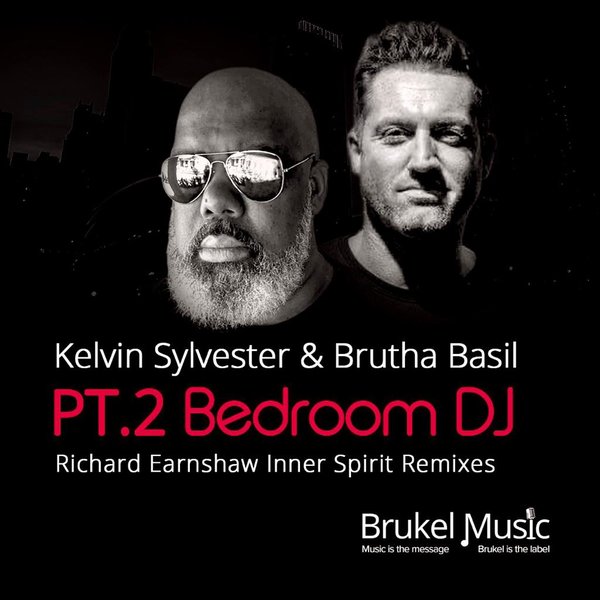 PT2 Bedroom DJ - Kelvin Sylvester, Brutha Basil (Richard Earnshaw Inner Spirit Remixes)
Brukel Music
001 | 2020-10-02
Vocals written, arranged and performed by Basil Thomas.
Additional Vocals performed by Natasha Watts.
Remixed by Richard Earnshaw.
Executive Producers Basil Thomas and Kelvin Sylvester.

BRUKEL MUSIC PRESENTS

PT2 BEDROOM DJ - KELVIN SLYVESTER BRUTHA BASIL
RICHARD EARNSHAW INNER SPIRIT REMIXES
After unbelievable support worldwide the original reached #2 Soulful House track position on Traxsource. PT.2 Bedroom DJ is here, once again #31 Soulful House Artist of 2019 Kelvin Sylvester and #19 Vocalists of 2019 on Traxsource DJ|Producer|Spoken Word Artist Brutha Basil with PT2.

#12 Soulful House Artist of 2019 on Traxsource
Richard Earnshaw Inner Spirit Remixes and backgrounds by UK super songstress Natasha Watts make this next level!!!
Remember DJ's Keep On Playing Your Music because PT.2 BEDROOM DJ again salutes DJ culture world wide and continues to bring us joy during these times.