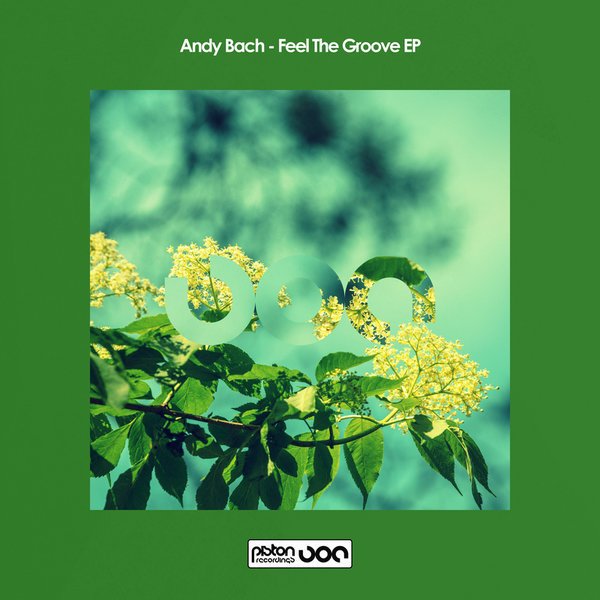 We welcome Andy Bach on his return to Piston Recordings, with the superb house fuelled Feel the Groove. Last time around, Andy gave the excellent At First Light which followed his debut here with - Ibiza Sunset. Prolific DJ and producer Andy started to showcase his skills back in 1995 when he started to DJ in different clubs around Europe. He developed a partnership with producer Manou De Jean and together they created a unique music symbiosis. Several releases followed gaining international acclaim from top jocks and fellow artists. The following years has seen Andy release music on a plethora of labels, building quite an impressive back catalogue.

Feel The Groove starts off with a pure house groove, featuring a strong, plucked bassline and infectious disco style riff loops. Cool voices enhance the groove alongside smooth funky guitars which dish out a Summer theme. Reminiscent of the early to mid-nineties bouncy house sounds which took inspiration from the disco-era, a definite floor filler.

Oh Yah! Continues the funky, disco house vibe with a solid rendition. Tight beats and rhythmic percussions lead the way, getting your ass shakin' to the groove. Structured with classic house in mind, the plucky basses and funky guitars infect your soul as striking trumpets keep the vibe alive. Smooth keys add character to the track as the get down and boogie groove powers on relentlessly, top notch, not to be missed.

Sunshine rounds up this fantastic release with a nice bit of disco laced sounds and a sprinkling of French house. This one goes all out for the Studio 54 vibe, hitting the nail on the head with gusto. Rhythmic beats are joined by the funkiest bassline ever with an extra layer of guitar over the top. A cool brass section accompanies an infectious vocal which makes this the perfect Summer party track.