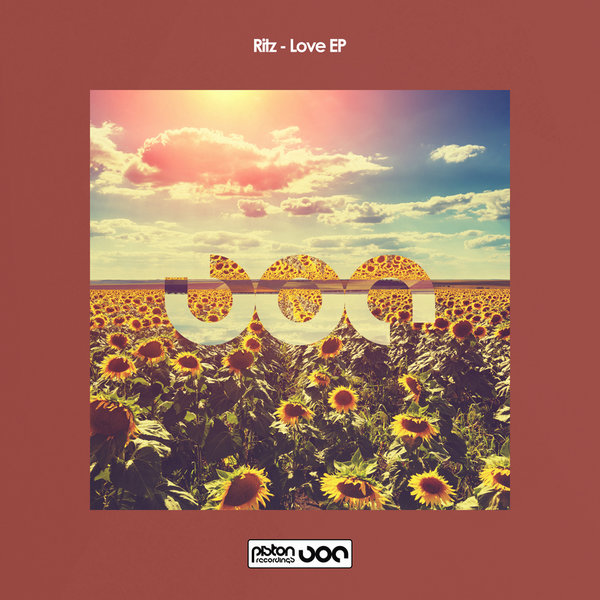 We welcome Ritz back at Piston Recordings, with his latest effort titled Love EP. This one follows his last outing, Mindset EP and marks his 23rd full release here, including albums, and not to mention appearances on the majority of our compilations. The output from Ricardo over the last several years has been nothing short of astonishing. The attention to detail and the sheer quality are simply breath-taking. Each track he produces carries a unique identity and he is able to shift between multiple genres, while retaining the essence of house music. Ricardo has built a solid reputation, with respect amongst his peers evident. He is the owner of Left Hook Recordings, which he continues to grow.

Love opens with a nice, thumping kick drum and scratchy hat combo. A hi string is joined by fading in vocals, which build a cool vibe. The track moves effortlessly into a full-on deep house groove with a meandering bassline and mesmerizing chord pads. Atmospheric and dancefloor friendly at the same time, a winning combination that is not to be missed.

95 Degrees Fahrenheit heats up the speakers with a smooth, jazzy ride. Shuffling hats join a hi string and subdued bass as warm chords fade up. A nice pumping kick drum comes through, settling us into the groove. Plucky bass synths deliver an analogue feel with a nostalgic edge to the track, piquing the interest. Funky keys add a dynamic trait making this one a must have.

Empathy rounds off this superb EP, taking us on a darker trip into deep house. Muted kicks lead the way alongside exotic percussions. A deep bassline dances through the track, adding a playful touch as sinister pads contrast. The atmosphere is chilling, creating a slow burning effect, enhanced by a haunting piano riff and sharp violins. Brighter, melodic elements lift the groove in the final act, for a starkly contrasting experience. Top-notch once again.