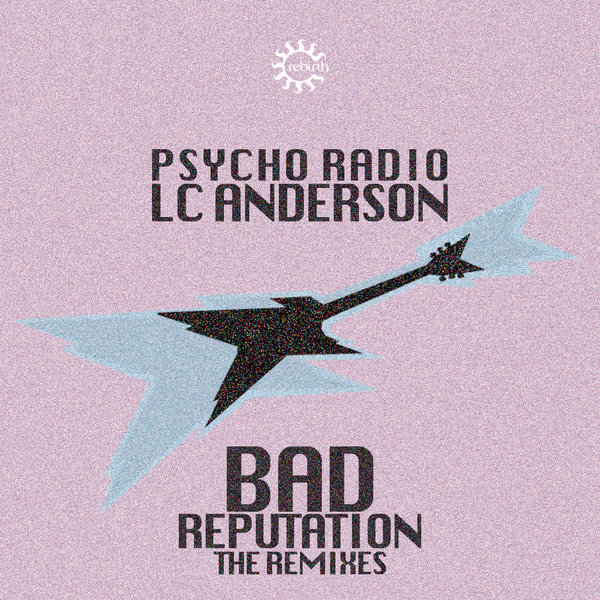 Psycho Radio was born in 2002 from an idea of the Italian producer Daniele Tignino and the vocals from the British singer LC Anderson.
They burst in the music scene with an innovative sound that took inspiration from the 80's new wave, funk and electro grooves. Tracks like 'In The Underground' and 'Right Stuff' brought a breath of fresh air in those years, and they still sound very actual today.
Originally released in 2016, 'Bad Reputation' is an irresistible record produced with Da Lukas and the contribution of the legendary disco innovators Daniele Baldelli and Marco Dionigi. The combination is something catchy and explosive, moving from the funk infused vibe to the Cosmic Balearic sound that received big love from djs like Dj Harvey, Maceo Plex, Acid Pauli and Tensnake.
The package is now completed with the addition of some strong remixes.
The Tel-Aviv based producers Dori Sadovnik and Niv Arzi aka Red Axes has just released their new album on Dark Entries and are back on Rebirth with another strong remix. A guitar-driven acidic banger combining their post-punk and new-wave influences with a dose of psychedelia, spacey arpeggios and hypnotic vocals.
Helsinki based Dj Roberto Rodriguez has built a wide catalogue of critically acclaimed records ranging from ambient, through deep house to banging techno. He ticks all of the boxes here, using a strong Italo bassline, a big kick drum and gated snares for a dancefloor effect.
Big fans of the italo and cosmic sounds, DJ Otti and Jay Pee aka The New Morning, follow their Riddims EP series with a dubbier version, mixing elements of ethno folk with house, trippy psychedelic effects and live percussions.