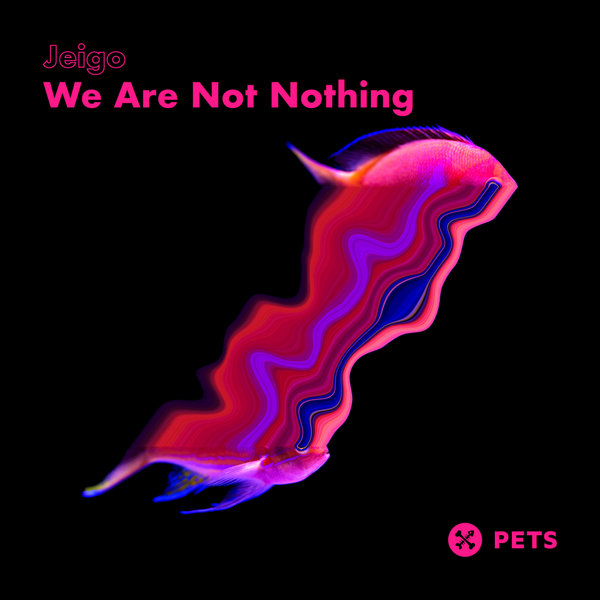 Pets welcome Jeigo; a rising star sitting right in the sweet spot between house, techno, UKG and all leftfield places in between. A London soul with worldly ears, his sound nods to corners of the groove-loving globe as he weaves between rhythms and motifs and, following releases on the likes of Valby Rotary and Shadow City, this is his debut for the Polish menagerie.

Like everything Jeigo has done so far, 'We Are Not Nothing' comes from the heart. A celebration of a certain someone who used to play a major role in his life, each of these cuts captures the turbulent but also positive life-changing time. You feel it in the gentle prowess of the opening title track. A piece that wouldn't go amiss on a 'Northern Exposure' adventure, there's a barbed melancholic tone running throughout.

Elsewhere 'Beyond' brings a touch of dubby weight and vocal sultriness while remaining unhurried and restrained while 'FS Melody' marches with a hint of lament. Soft in focus, hard in direction; there's a universe of emotion on the breakdown for you and your dancefloor to take a deep dive into before 'Far Away' leaves you hanging on a high. Slippery breakbeats laced with gentle pads and breezes.