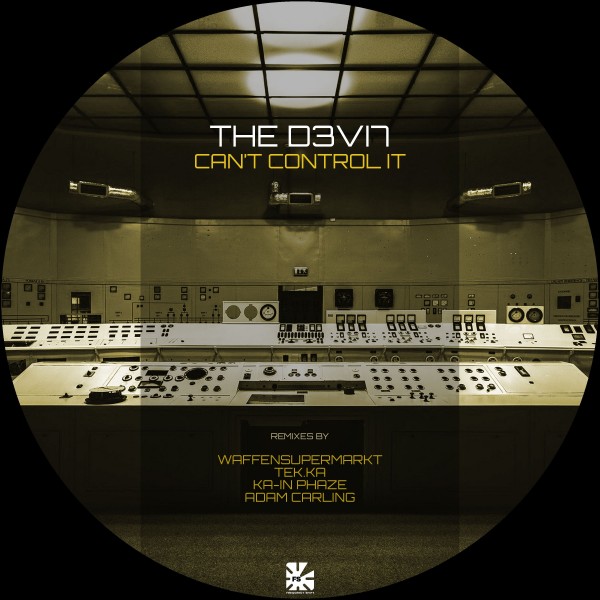 THE D3VI7 from Germany produces here a pure techno EP, powerful, deep and raw ! The original mix of "Can't control it" is a dancefloor banger, cut for underground techno scene.
As usual, Waffensupermarkt delivers not a track, but an entire trip, using fat drums and airy-destructured pads.
Tek.Ka plays with sweet sounds (strings) and dancin' beats.
Adam Carling's remix dives into deep techno, using throbbing pad line.
Ka-In Phaze brings another vision of the original track, more groovy with a deep bassline.

We love techno. We provide techno.