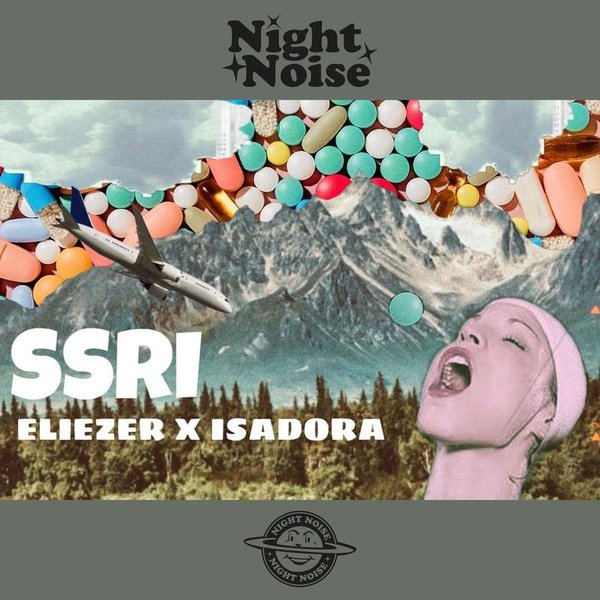 The ever-different Night Noise welcomes Eliezer, a long time mastermind of the underground music scene in Tel Aviv for three fresh new cuts with Isadora that come with a Dan Wainwright remix.

Eliezer has more than 20 years of experience behind the decks, in the studio, and as an authority in nightlife in Israel. As an active producer, he's released on contemporary labels such as Days of Being Wild, Night Noise, Unterman, and Prins Thomas' imprint Internasjonal under the alias Midnight Dicers and he also runs his own New Day Every Day imprint.

Here he works with Isadora, a musician, songwriter and poet known as the lead singer of her eponymously entitled band. The tracks were made in the studio that was inside Eliezer's club, and he says, "It's been a long journey as two of them started as a sketch back in 2009 but together with Isadora they got the perfect touch and finish."

Arresting opener 'Bright Light' is a dazzling disco cut with shimmering chords and punchy kicks that make you march as Isadora adds fluid, soulful vocals. The excellent 'Gold E Bella' started as "a bizarre bass and atmosphere mix, and with the speech from Isadora it became a dance floor bomb." It's tense, full of twists and turns and dark disco energy. The heavier 'Get Down' has a real sense of menacing energy, with laser like synths, deadpan vocals and punk spirit. Last of all, Dan Wainwright's X-Rated Remix of 'Bright Light' brings howling chords and jittery, dubbed out drums that reverberate with late night kinetics.

Once again here Night Noise platform exciting talents with brilliantly inventive sounds.