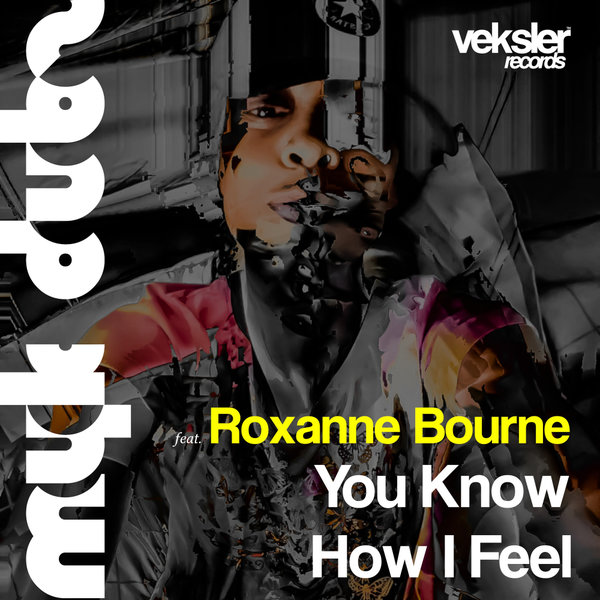 Raised in a family with a strong Performing Arts background, Roxanne inherited her parents' love and talent for music and has been singing and song writing from an early age. She discovered that she had the ability to interpret her life experiences through her songs; producing lead lines which are both emotive and melodic. Roxanne has a soulful voice, smooth and strong with a distinctive edge. Her career began at Trackside Studios UK, where she recorded her first album with guitarist Robin Trower (Roxy Music) appearing on several tracks. She has sessioned for various producers and artists throughout the years, including the likes of LOVE THIS RECORDS (Stock&Aitken), NJOI, and has played support to UK R&B star Lewis Taylor.
Roxanne has had her own material featured on BBC Radio Unsigned Artists, and more recently entered the UK Soul Chart, featuring on the track 'Hold On'.
Prior to her music career, Roxanne was a photographic model.
House Music Producer Myk Dubz resides in Germany where he is the premier leader in the Real House sound. An accomplished Keyboardist and sound creator with many global releases and industry hits under his belt. Myk uses a rare combination of outboard and vintage gear which he squeezes more out of than the manufacturer ever dreamed of. He is currently the go to guy for many styles of House Music.
'You Know How I Feel' is a debut collaboration between Myk Dubz and Roxanne Bourne which is a unique House vocal with the soul and intensity you would expect from an instant classic. Hard and tight Drums sequenced to sheer perfection, a novel sound with Myk's special touch of the vintage that works incredibly with Roxanne's one of a kind silky vocals. Enjoy and thank you!