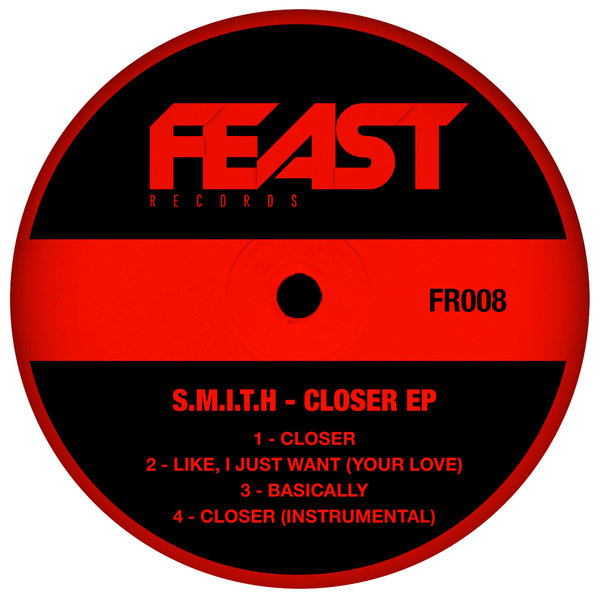 S.M.I.T.H joins the Feast family with a fantastic 4-tracker.

London-based DJ/producer and DOMUS Music co-owner S.M.I.T.H broke onto the scene a few years back and has not wasted any time making his mark with releases for a number of labels including his own DOMUS Music, Whoyostro, Music Related and more. On the DJ front, his kaleidoscope sound has wowed the crowds at Egg London, Studio 338, MInistry Of Sound and more.

On lead track 'Closer' garage inspired percussion and a bumpy bass adds an upbeat charm. 'Like, I Just Want (Your Love) continues apace with swing key lines, pads and a groovy percussive frame. 'Basically' goes deeper with a female spoken word sample adding immense class and sophistication. Finally, an instrumental version of 'Closer' rounds out the pack.