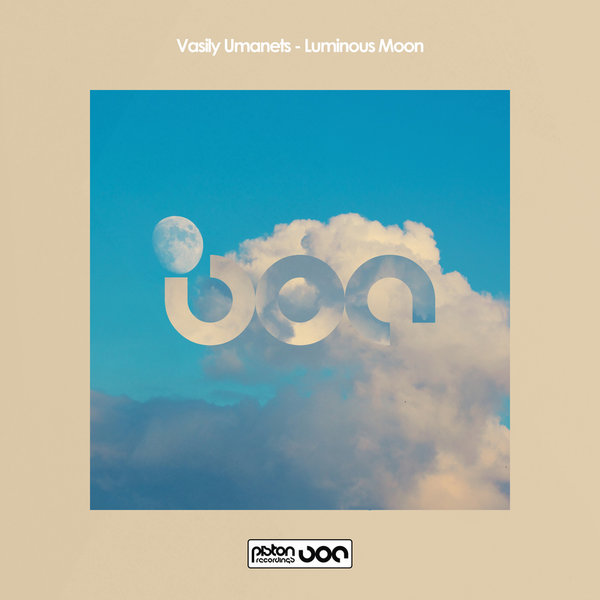 Russian DJ, producer Vasily Umanets debuts on Piston Recordings with the superb Luminous Moon. Vasily has been churning out quality cuts for several years now, bringing his deep house soundtrack into our lives. He has proven himself as a very successful remixer as well as consistently delivering top-notch originals. His work is supported throughout the world by top jocks, being charted by many. He has appeared on a raft of labels including Deep Clicks, Sound Vessel Records, M-Sol Deep and many more. Great to have him on board.

The Original Mix of Luminous Moon lures you in to its deep house fuelled grip right from the first few bars. A solid, chunky beat and crispy hi hat combo accompanies a warm chord pad as smooth low octave pianos strike a deep chord. A warm atmosphere oozes charm, drawing you in even deeper. Melodic arpeggios contract the sub level bass, creating a rich dynamic in the sound. A definite must have in the crate.

French artist Evenn returns to Piston Recordings with a remix on Luminous Moon, and this one follows his last effort here, Parental Advisory. Evenn is a name already associated with quality music. He's had his very first full release in 2018 on Henry Street Music which was quickly followed by another gem just a few months later. For 2020, he's lined up a few more releases on various labels and he's beginning to cause quite a stir, gaining a lot of attention. On the remix here, Evenn opts for the maximum dancefloor activity vibe. Fresh beats and shuffling hats, coupled with classic themed rhythmic percussions, force you to move. A staccato chord enhances the rhythm as a deep, probing bassline shores up the low-end. The break offers up some delicate arp melodies before heading back to chunky town for the duration.

Dominic Aquila also returns to Piston Recordings with a fantastic remix of Luminous Clouds. This remix follows his full debut here with Pobra, and what a follow up this is. Since 2017, Dominic has been turning out some tasty numbers across various labels. His distinct sound resonates well in the clubs and is a testament to the talents he has as both a DJ and a producer. Here, Dominic wastes no time in getting the groove moving with a tough, edgy beat and crisp, sharp hat and clap combo. A powerful, probing, plucky bassline dominates as the drums etch out a solid rhythmic flow. In the background, warm pads create a rich atmosphere while gritty synths weave in and out of the sound. A strong, deep house groove that will not disappoint.