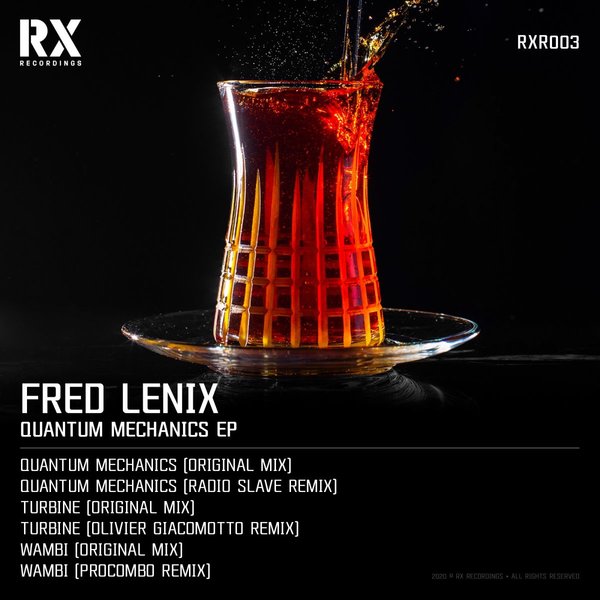 Quantum Mechanics heads straight in to an agressive industrial inspired drive, assertively powering through as heavenly chords seemlessly guide you into a blisfull breakdown, the banger slowly comes back and climaxes with a dark but euphoric drop.

Radio Slave touches this banger with his signature hypnotic sound, creating mazes while gently and precisely guiding the mind through a captivating journey, this remix is an instant classic for underground dance floors anywhere.

Turbine captures your attention straight away with an agressive bass driven groove topped with some powerful drum action. The track keeps the tension high throughout, never losing energy ,driving strongly to the last beat.

Olivier Giacomotto turns on the groove with this dark, bassy gem. Masterfull drum action combined with on point synth hits, drives this afterhour monster all the way!

Wambi is a mid set wonder, completely powerful and assertive yet quite stable and reserved. A dirty bass topped with atmospheric stabs ensure to keep the crowd locked in with no chance of losing interest.

Procombo takes Wambi into a new state paying tribute to the hypnotic nature of the original while cranking up the energy towards a more upbeat direction. A drum heavy techno drive is quickly lifted up by a classic combination of old school stabs rounding up this beast of an EP in perfect style.