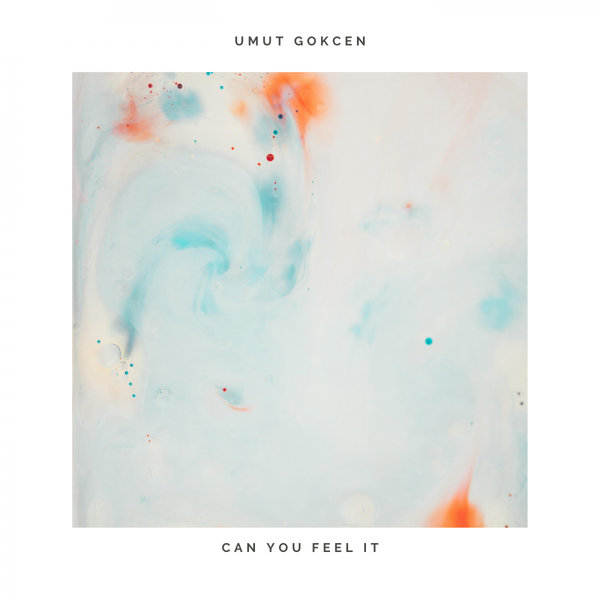 'I wish I could produce ambient,' he chuckles, 'but I have way too much energy for that!' Umut cites Brian Eno as his biggest influence, but if you've ever heard any of his music, you may have a hard time believing that on first listening. Better suited to peak time in a club really.assuming you're looking for more than your usual 'hands in the air' moment that is. A solid sense of songwriting and inventive sound design underpin Umut's melodic and rhythmic hooks on each and every track. He admits his goal is to write the song that will still be spinning in your head long after you've left the club.

Born in Istanbul, 1974, Umut first got his hands on the keys in kindergarten. After five years of classical piano training-to which he attributes his natural grasp of harmony-he soon developed interest in guitar-driven rock music. The electric guitar became his main instrument for many years to come. Umut played in countless rock bands throughout high school and college. Partly working as a hired gun for established pop singers such as Teoman or Ozlem Tekin, and partly writing and recording with his own band, 'Kurban,' he found himself thrust into the professional music scene. Kurban's debut album was released in 1998 to critical acclaim. Today's rock critics credit Kurban's unique blend of Eastern melodies and pounding rock with paving the way for the modern rock acts in Turkey.

Umut was widely known as a guitarist. But if the guitar was his wife, then the studio was his mistress. His interest in production goes as far back as the time he first started playing the guitar. He remembers that what was coming out of his amp never sounded quite like what he was hearing on commercial CD's. As he set out to figure out why, he ended up teaching himself music production. Despite a rigorous touring schedule with Kurban, Umut also found the time to co-produce the debut album of alternative singer songwriter, Aylin Aslim, who went on to become one of Turkey's most highly regarded performers.

By the winter of 2000, despite his commercial successes, Umut was beginning to feel confined in the music scene in Istanbul. His newfound interest in dance music naturally led him to New York City for a fresh start. To his surprise, he found the DJ scene in New York was in decline. With local authorities cracking down on clubs, dance music was taking a hit. He'd originally thought there would be more opportunities for a DJ in New York; on the contrary it was getting harder to find a place to play. 'So I accepted any gig,' he says, 'paid or not, whoever the audience was, wherever it was. But on the flipside, it was huge learning experience.' By this time he was also getting a lot of attention for his bootleg remixes of Radiohead, Bjork, and U2, among others. His DJ skills did not go unnoticed among musicians of other genres as well. Two Julliard-trained performers, Dinuk Wijeratne and Kinan Azmeh asked him to join their ethnic/electronica ensemble 'Neolexica'; work that is currently in progress.

But it was in 2005 when all his hard work paid off. Umut was awarded first place in a DJ competition sponsored by MTV Europe, which flew him to Malta to play their annual summer dance party. An even bigger prize was the signing of his original track 'Positive Definite' to Murat Uncuoglu's Teknikal Rotation label. 2006 saw the release of his remix of Micah's 'Epidemic' which also marked the launch of Micah's Ruhnsong label. Now set for release in 2007 is a collaboration with an old time bandmate, Kerem Tuzun, on Morrison Recordings. Umut has also remixed tracks by other Turkish DJ's and producers, such as Alican&Soner, Ozan Oner, and rock acts like 'Mor ve Otesi', 'Replikas', and 'Baba Zula'. His plans for the future? 'I want to finish off my half-done tracks soon and get involved in more collaborations. At some point I also want to put together a live band that can draw from all my influences.' Just don't expect any ambient yet!

For more information on Umut Gokcen and Alpine Mastering Studio, please go to www.alpinemastering.com and our respective label websites. Thank you for the support, and enjoy the wonderful musicianship of Umut Gokcen.