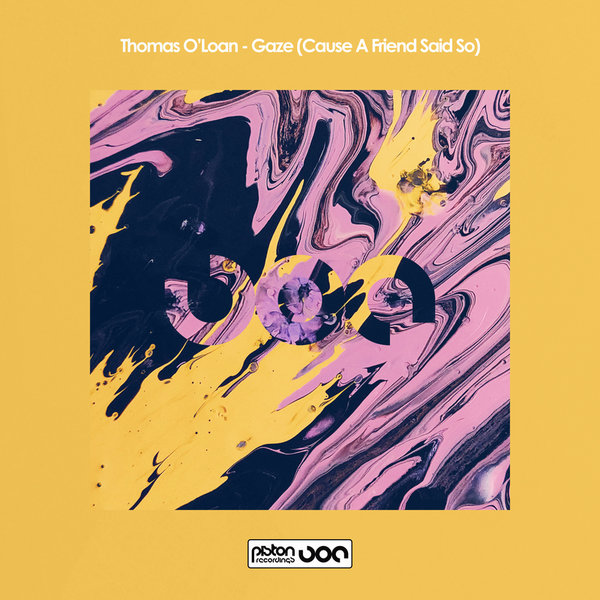 Belfast's Thomas O'Loan returns to Piston Recordings with the superb two tracker titled Gaze (Cause A Friend Said So). We last saw him here on his debut, using his Dace persona to deliver the brilliant Paths That Lead To An Unforgiving Fate EP. Thomas may well be a young, fresh-faced artist, but he exudes a profound understanding of music, wrapped up in contemporary compositions. He started to produce music at just 14 after his Mother signed him up for a music making course. Before this, he had been playing drums and a little piano. Unsurprisingly, he lists the Rhodes and piano as some of his favourite sounds along with the double bass. Thomas also loves DJing, for now though, he only does this in his bedroom. His inspirations include A Tribe Called Quest, Pharcyde and Scott Diaz. At such a young age, he already possesses the skills to weave seamless chords and build dancefloor ready grooves. Great to see him back.

Gaze (Cause A Friend Said So) is a smooth, sublime slice of mid-tempo deep house goodness. Right from the off, inviting, warm chords draw you in. A deep and lush low end is contrasted with intricate melodies that mesmerize and captivate. A tight drum section will force you to move to the rhythmic patterns, while that bassline will definitely get the booty shakin'. The break reveals more of those beautifully crafted chords along with flurries of sax riffs and a host of funky keys. Deep and intriguing, this one is a must have, no doubt.

Next up we have the sultry, organic downtempo vibes of Why I Try (I Don't Know Why). A beautifully arranged construction of sounds that captivate the mind. Smooth breaks are met with a hypnotic piano, alongside powerful, emotive chords. Hi strings and cool noise FX create a tense atmosphere as striking electric guitar licks cut through the sound. A multi-dimensional track, combining an urban groove with all the class of an evening in the lounge, refined into a damn fine slice of music. Superb stuff.