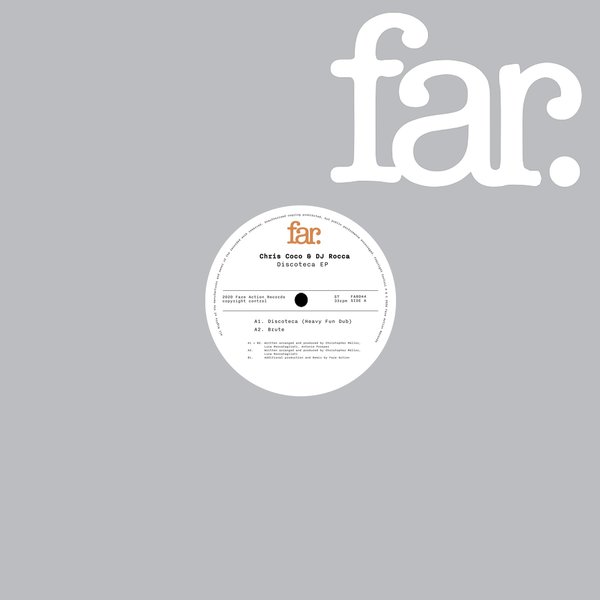 FAR are excited to bring Chris Coco and DJ Rocca to the label for this release. Both artists need no introduction to Balearic /House and Disco aficionados, the pair have both notched up stunning solo musical releases.



Meeting at La Casella festival in Italy in the summer of 2019, the duo decided to team up in the studio resulting in the ''Discoteca'' EP, a shimmering slice of Balearic, Disco House containing all the right ingredients and forward motion required for maximum sunshine or nightime connection.



On A1 Discoteca (The Heavy Fun Dub Mix), they manage to create a heady cocktail of synth riffs, ARhodes and Guitars all underpinned by a solid bass line, nodding to the Jazz funk of Atmosphere with the edge of Dinosaur L recording in Italy circa 1982. AAntonio prosper turns up on vocals, whispering, and chanting, evoking imagery of a night out in the mid-summer heat somewhere in southern Europe.