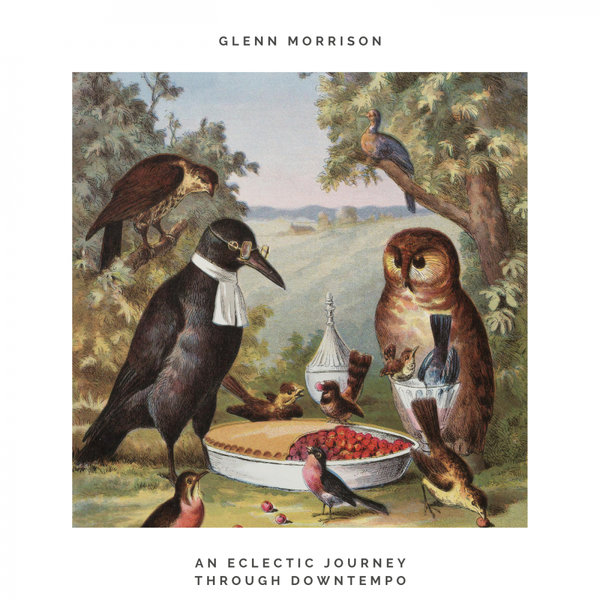 Collecting from the early project sessions various musical pieces and sketches filled with soaring, emotional instrumentation, label artist Glenn Morrison paints us a picture of what his life was like in his early musical adventures delving into electronic music. Glenn Morrison rode a mid 2000s wave of bold & melodic progressive house to accentuate his position as one of the pioneers of a burgeoning new sound, and over the past decades he has grown into different stylistic headspaces with great success. This album however is a window into the early days, a celebration of forward thinking sounds, and in some cases fruitful creative collaborations with other musical friends at the time. This specific album is an eclectic journey into the world of downtempo and chill out music, with many wonderful international collaborations within this release.

'A Sky Full Of Clouds' is one of Glenn's earliest ambient compositions, previously signed to Deep Records in Holland (now defunct), and 'Jam Fest' made with dear friend Jokke & Trentemoller. We wanted to make sure these releases were available for today as they are a nice look into the early world of Glenn and his collaborative artistic projects with his friends.

'An Eclectic Journey Through Downtempo' expands on the musical dexterity of his singles released around that era and time, and it demonstrates most importantly that with more than 2 decades of musicianship behind him, Glenn has finally honed in on a cohesive, propulsive sound that he has been trying to achieve all along. Beautifully calm pieces featuring the vocals of Karen Jo Fields on 'Young Woman', ranging to the more aggressive and intense 'Submarine' record from Norwegian born Torstein Knutson. This album is a wonderful snapshot into a beloved electronic music genre.

For more information concerning Glenn Morrison, please go to your neighbourhood Google and search whichever online portal you wish - he is also doing weekly live streaming - both in the studio and the DJ room - to give a window into his day to day musical activities - a way to bring and connect the fans to Glenn directly. For more information on his studio please go to Alpine Mastering Studio.