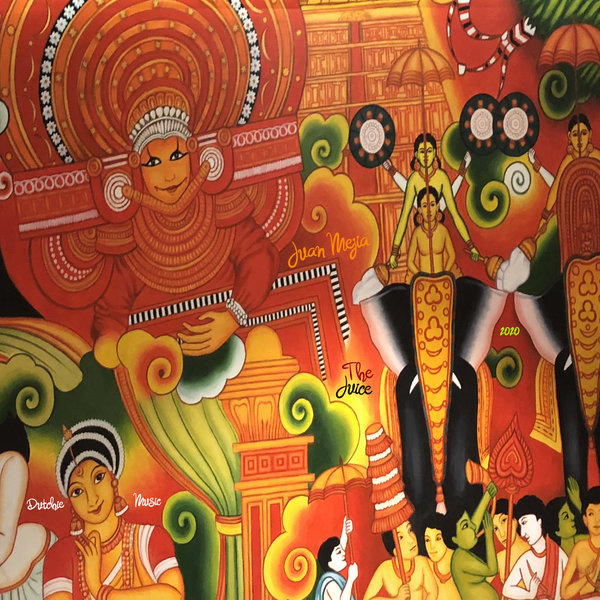 Its 2020 and this year has been so strange..

Juan started working on this album in 2017 , and due to his heavy toruring and djing in Miami all the time, he never found the time to lock himself in the studio . Till 2020 came along....



The Juice is Juan Mejia's 4th album and by far his most satisfying offer yet.

Juan dives into many genres leading the listener to many feelings in the 60 minute experience.



1. Amoeba is an opening tune, and its the only vocal tune on the album

its got the Kruder or Tosca vibe. a collaboration with Allan Zax from Bulgaria .

2 Ginger is jazz number inspired by Ginger Baker. Guitars by Aaron lebos

3. Fat Albert is chunky tune. Vibes from the New York 70s ,that is why i named it that. Aaron Lebos and Ben McGehee enhanced this tune big time !

4 Tangerine this tune is inspired by the San Fran 90's sound, big shout to Aaron Lebos and Ben McGehee for blessing this tune with pure magic

5. Luxor , a tune made when i went to Egypt, its a rolling deep slow jam , captured the chants from this Egyptian cd i ought there

6 Sokum, this is an interlude(half way thru album) , a Cambodian chant i recorded in my travels there, got these samples from my pal Viki recording musicians in Angkor Wat. Dedicated to my pal Sokum who passed away earlier this year

7 Is my collaboration with Stan Kolev and we bring the Nu disco vibes on this one.

8. Twilight is Pure deep house

9 Stella is a tune i made for my mom, its a Funky Sax number and has that classic house sound. Another collabo with Allan Zax

10. Sazon is a flamenco latin jam,,,My latin roots shine on this one . Aaron Lebos & Ben McGehee goes on a tear on this one! Ian Stewart delivers a killer trumpet solo.

11 Down South is a drive hme at 6am ,,very inspired by Steely Dan , and went for that 70s classic rock vibe..

12 . Gussy (Goodbye pal) is a chillout outro, dedicated to my friend Gus Clavijo who lost his life to Covid.

Hope you dig it !