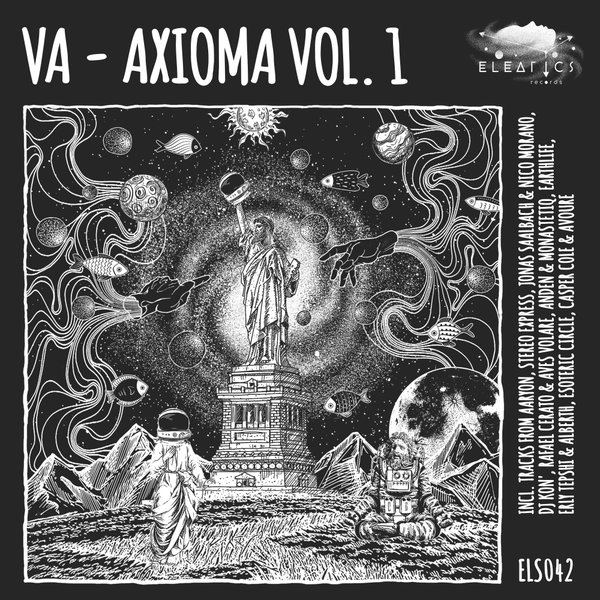 It always was what it was and always will be. For if it had come into existence, there was necessarily nothing before it came into existence.
Now, if there was nothing, there is no way that anything could have come into existence from nothing.
Taken from the fragments of Eleatics thinker Simplicius dated to the far sixth century, we've taken this statement as a basis of this release.
The one from parts, the parts forming one: eleven tracks from the talented artists and our same-thinkers mould Axioma.
This compilation features great music from Aaryon & MOoi, Stereo Express, Jonas Saalbach & Nico Morano, labelboss DJ Kon', Rafael Cerato & Aves Volare, Anden & Monastetiq, Earthlife, Erly Tepshi & Alberth, Esoteric Circle, Casper Cole, Avoure.
Various. Breathtaking. Different.
With the re-thought approach of the ancient theses, we've come with music.
To set no boundaries.