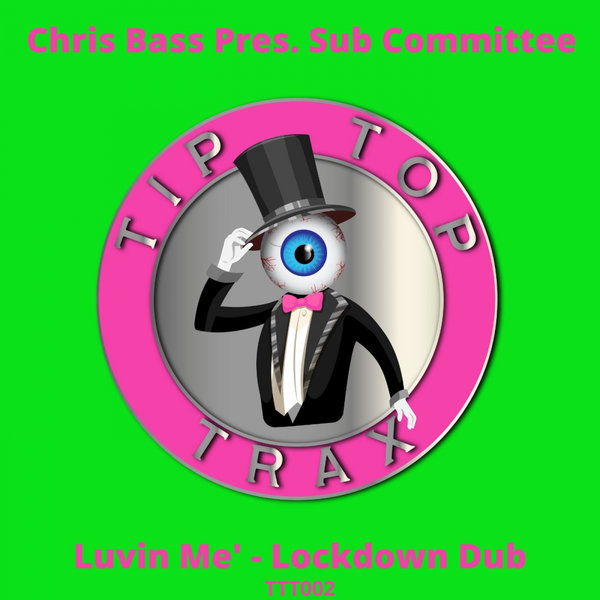 Chris started out in music at a very young age learning to play various instruments and also singing in school.

He became the drummer for punk band 'Sub Squad' (which went on to inspire Sub London's record label name) which he formed with his mates from primary school. By the age of 15, he had already been working in a recording studio and had recorded a track for a compilation album, and he had also played with his band at the infamous 100 Club on Oxford Street, London.

Around the same time Chris was now getting into soul, jazz, funk and electro which was being played on all of London's pirate radio stations, and had also landed his first job at Polygram Records on London's Bond Street.

There he met and partied with many of the chart-topping pop stars of the eighties and witnessed the Band Aid phenomenon at first hand.

It was the electro music from the US & it's transformation into hip-hop that caught his attention and gave him the DJing bug. He was learning to mix tapes using the pause button and using an MRT 60 mixer and two belt-driven turntables.

As the late 80's acid house scene was taking off Chris got into pirate radio playing Detroit techno & early hardcore breaks, garage and house. By the late 80's Chris had purchased his first set of 1210's and was raving and DJing at private do's and warehouse parties in and around South London's concrete jungles.

In 1989 he was introduced to Nicky Traxx and was offered a warm-up set at the legendary Confusion nights on Shaftesbury Avenue and later given a residency at Melange which Nicky promoted on Carnaby Street, playing alongside KCC and LTJ Bukem.

By 1991 Chris had secured his first international gig in Sweden. He went over as the support act for a local Swedish band called the 'Stone Funkers'. During this trip, he was invited to play at a few clubs, a warehouse party and a set on Club FM radio.

Chris moved to Swansea in Wales in 1995 to help run promote and DJ at Swansea's premier garage club 'The G Spot', after meeting and teaming up with the 'RELEASE THE PRESSURE's' UK and US DJ's.

Chris was also offered a residency at Wales' only super-club called 'Escape', where he was asked to play in the second main room playing garage. Here he slowly introduced his unique style of mixing uplifting US and UK Garage, again playing alongside all his favourite guest DJ's and producers from both the UK and US.

Chris later turned his skills to music production, he was self-taught and was drawing on influences from early Masters at Work, 95 North, Todd Edwards, Eddie Perez, Todd Terry and Mood II Swing. Chris has remixed the likes of Vula, Barbara Tucker, Robbie Craig, Janet Rushmore and Kathy Wood for Danny Foster, Karl Tuff Enuff Brown & Booker T, to name a few.

Chris also co-runs Sub London Records, an underground label releasing deep house & garage grooves, which receives great support from radio and internet stations like House FM, Rinse FM, Vision FM and Urban Dubz, whilst building a loyal following of fellow DJ's from that genre.

Chris owns a label called 'Rollin Beats' which he established in 2018. He has also seen success having his music selected to feature on the Pure Garage House CD compiled and mixed by DJ Fen. Has also been approached by many major labels for remixes and collaborations, and is getting great support from his piers like Todd Edwards, Ray Hurley, Matt 'Jam' Lamont, DJ Fen, Norris 'Da Boss' Windross and Jeremy Sylvester.

Lockdown 2020 has seen Chris return to the studio with a re-invigorated passion and a fresh outlook on creating more beats and grooves for an ever-growing genre.

Here's to the future, whatever it may bring...