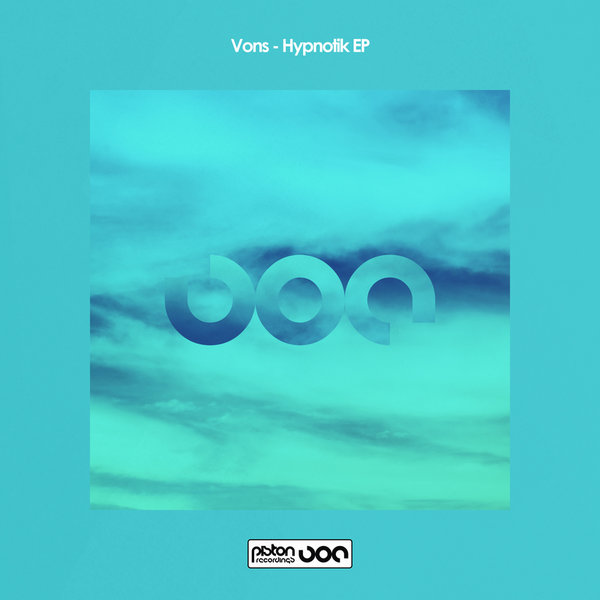 French DJ, producer Vons aka Tanguy Sturtz debuts on Piston Recordings with the superb three track EP titled Hypnotik. With an ever-growing discography, Tanguy is delivering his unique sound to the masses via several streaming platforms, and it won't be long before his tracks are finding their way onto several quality labels alongside his other projects. With DJ gigs aplenty, this guy is a very much in-demand artist and we are super excited to have him on board at Piston.

The title track, Hypnotik, starts off the EP with a sublime, deep and brooding groove. Chunky kick drums are the driving force, alongside crispy hi hats and rhythmic slapped-drum patterns. A deep, droning bassline dominates the low-end as warm chords grace the mid-section, causing the mind to wander. Perfect fodder for the late-night session, not to be missed.

Modular is up next, going for a more refined, upfront sound, thanks to more striking chords played out against sharp echoed vocals. Tight drums featuring punchy kicks and sharp hats keep the hips swaying alongside a sub-level bass. A simplistic construction with a massively impactful outlay, this one will rock the floors, no doubt.

Mind finishes up this superb EP with a warming, inviting groove. Powerful kick drums are joined by shuffling percussions as a strong bassline controls the lower end. The warmth rises out of a hypnotic chord sequence which captivates. A touch of retro is thrown into the mix, which draws you in even more, making this one a definite must have.