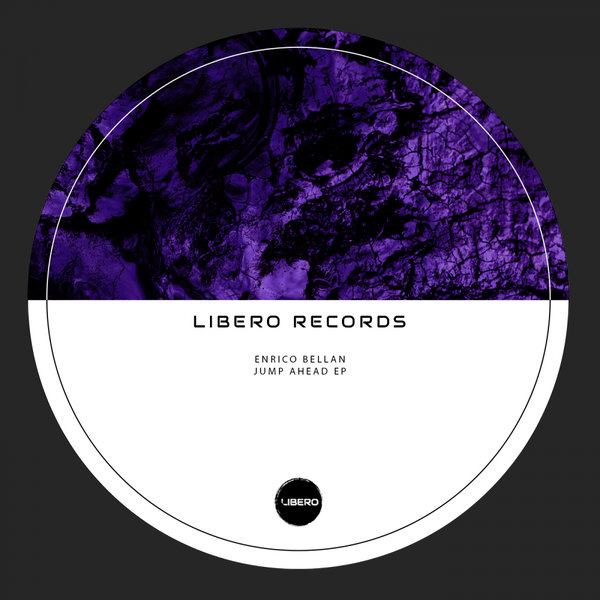 The next release on Libero comes courtesy of Italian Enrico Bellan. Returning to the label after a couple of sensational previous offerings, Enrico's latest EP is a welcomed solo debut for the Rovigo native. Featuring a trio of original works, 'Jump Ahead EP' oozes with Mediterranean flair and an undeniable coolness throughout - whilst retaining plenty of signature Libero traits.

Getting things moving, 'Jump Ahead' is a well-structured groove. Layers of precisely panned percussive elements create a fresh rhythm that is just as addictive as it is enjoyable. Using atmospheric background sampling to give the track a crisp top-end, it's perpetual momentum will keep you moving till it finishes.

'What Did Jack Do' moves through the gears, bringing a more up-tempo level of gusto to the table. Scattered hats, shakers and tambourines sizzle right through the heart of its robust low-frequency flow. Tonal toms and bright sub-bass drive some melody into the mix, rounding off this pleasant terrace weapon.

Last, but by no means least, 'One Saliva Bubble' takes a darker approach. Very much tribal in feeling, the track has a hypnotic sense of rhythm through melodic instruments as opposed to the traditional drum and percussion methodology. An eerie and darkened jungle type atmosphere fits perfectly with the stomping jibe brought on by the track's high level of oomph.

A positively varied selection of grooves, Enrico Bellan's 'Jump Ahead' EP is proudly presented by Libero Records.