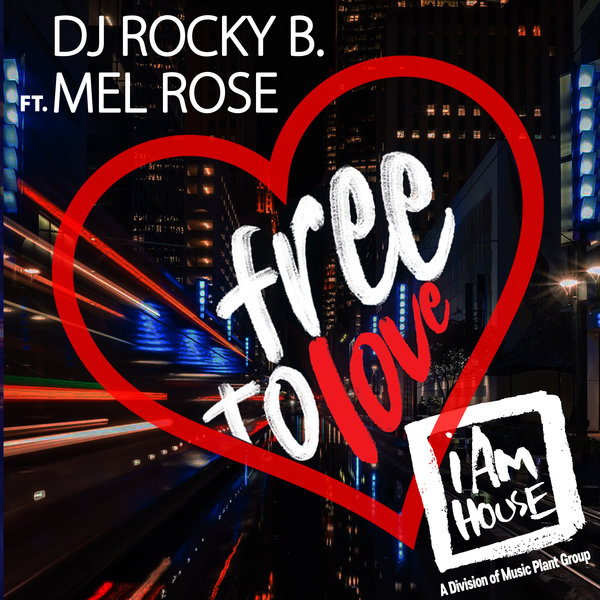 DJ Rocky B and Georgie Porgie team up with the Amazing Mel Rose to deliver this summer's Anthem "Free To Love!" The message in this Anthemic song is much needed in the times we are living in today! Rocky and Georgie's incredible music production will lift your mind, body and soul!! Add in the collaboration of Ms. Mel Rose's Incredible vocal abilities and you will reach beyond the stars!!! This is guaranteed to be a peak hour song wherever and whenver you play it!!!!The House and Jackin House Mixes are **FIRE**!!!
Again no hype needed for i Am House/ MPG releases... just press play! Recommended for all that Love House Music!
#iAmHouse #MPG #DJRockyB #Melrose #GeorgiePorgie #FreeToLove #House #JackinHouse
Executive Producer: George Andros
Produced by Georgie Porgie & DJ Rocky B.
Additional Keyboards by James Edwards III.
Engineered and mastered by G. Andros @Vibe Studios, Chicago. USA
Written by G. Andros, R. Barajas, M. Rodriguez
Published by Georgie Music (ASCAP)/DJ Rocky B. Productions (ASCAP)/ Melrose Music (BMI)
C & P 2020

1,5&6 Produced by Georgie Porgie & DJ Rocky B.
2,3,4,&7 Remix Produced by Georgie Porgie for Music Plant Group.