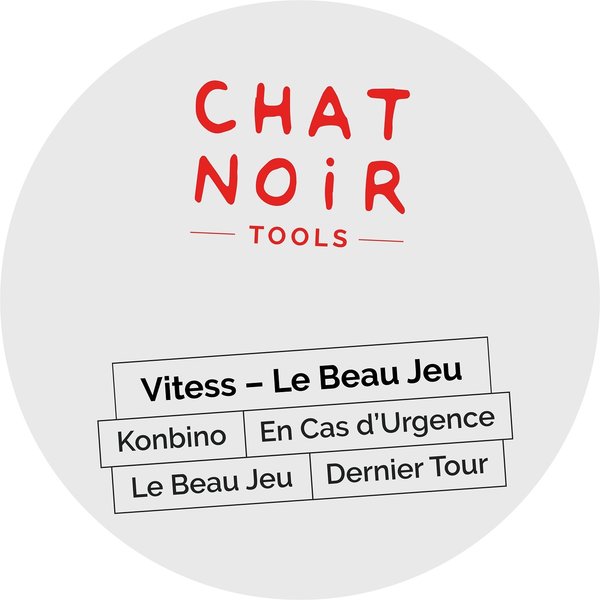 Chat Noir Tools is the club orientated experiment lab for Chat Noir Distribution.
This imprint allows us to explore the new scene and to put the light on some talented & upcoming producers.
The new imprint Chat Noir Tools kicks off with one of the most exciting Parisian producer of the moment: Vitess.
In this EP his style navigates between house to breakbeat & tech house and even some touch of early trance inspiration with a common element:
the love for the 90's sounds. Evolving in the vivid Parisian scene and backed up by his Chevry Agency,
Vitess made a reputation for himself by playing powerful and unpredictable live sets full of energy and groove.