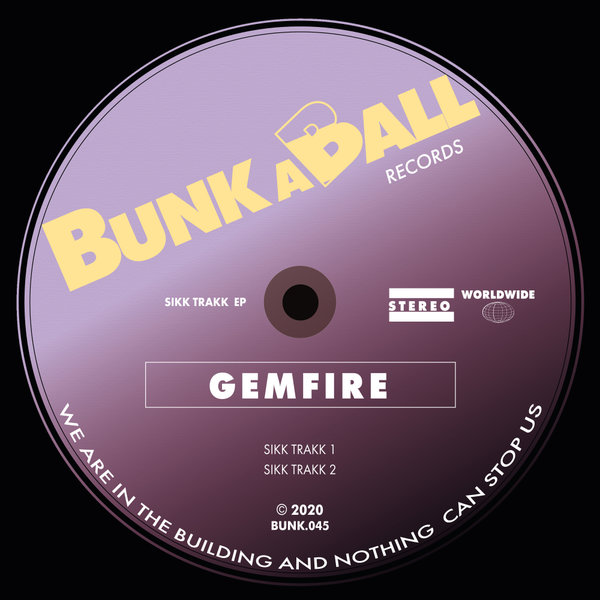 BUNK045 - Gemfire- Sikk Traxx EP.
Gemfire is back on Bunkaballvwith a FIRE GHETTO HOUSE EP. This is Sikkkkk !

'Being born in the late 80s Eastern Europe, Gemfire managed to catch a lot that 90s vibe and although he started making music in the digital era of the late 00s he was always in the search of THAT particular 90s sound which is possible to achieve only using the gear and techniques from that era. That's why this EP was a sort of challenge: the intention was to produce a few tracks using only an MPC 2000XL from 1999 and nothing more. '

About :
'Sikk Traxx' EP will remind you of the times when you could get into the club only if your name was hand written on a piece of paper and passed to the bouncer by a friend who 'knows some people' with those tight, punchy and minimalistic 808s of the 'Sikk Trakk 1' and those hard hitting 909s of 'Sikk Trakk 2' will make your booty bounce up and down spontaneously.