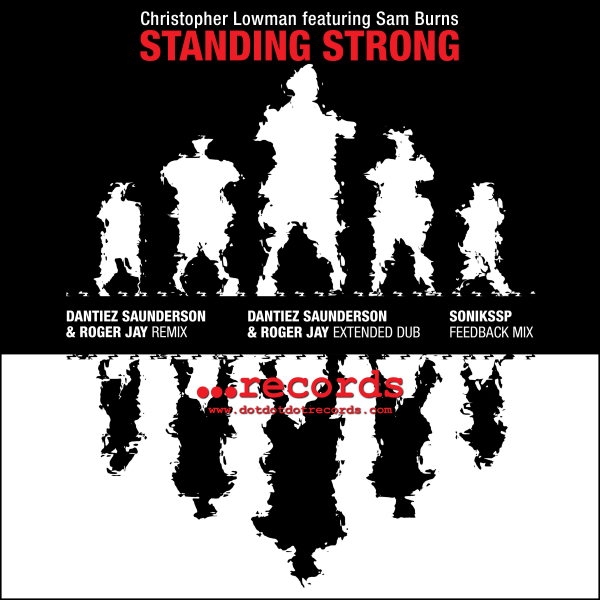 Christopher Lowman has an amazing attitude towards life, a bright spirit, has huge creativity, a humungous soul and his willingness to excel in all that he approaches. His spirituality opened doors towards other worlds. Christopher spent years in Africa helping underprivileged villagers.

Sam Burns worked a lifetime in the arts, film, joy, music and movement.
"If you have a problem," he would say…"Take it to the dancefloor..."

Sam Burns was a legendary DJ in the Washington, D.C. area for years.
In 1978 his journey began.... in nightclubs, records stores, record pools and radio that gave Sam the experience and the legendary status that earned him the nickname Sam "The Man", a nickname that Sam resisted for years. That is, until a life changing experience, which convinced Sam to accept that "DJ name." He had been a resident DJ in Nightclubs, The Chapter II, The L.A. Café, Tiffanies, The Sunset Palace, The Saba, The Roxy, The Clubhouse, Tracks, Chicago's, The Ritz, The Opera/ The Dakota, The Zoo, The Insect Club, The Edge, Nations, State of The Union, The Zei Club, The Chamber of Sound, Red, Club Five, DragonFly, Eighteenth Street Lounge, U Street Music Hall, Tropicalia, to name a few, in the D.C., Maryland and Virginia (DMV) area.

Sam worked at retail record stores in D.C. such as Record & Tapes LTD, legendary 12" Dance Records and The DJ Hut. Had some radio experience with NYE mixshows on WKYS from 1989 - 91. WPGC with Sir Charles Dixon. He also had a 3 year mixshow on XM Radio on Channel 80 - The Move from 2004 - 2007. Focusing on producing music, filmmaking and developing platforms for artists, dancers, writers, photographers and anyone with a vision.

Sadly, Sam Burns passed away in March of 2020 and will be greatly missed. As a tribute, dotdotdot records is releasing the Christopher Lowman featuring Sam Burns - Standing Strong.