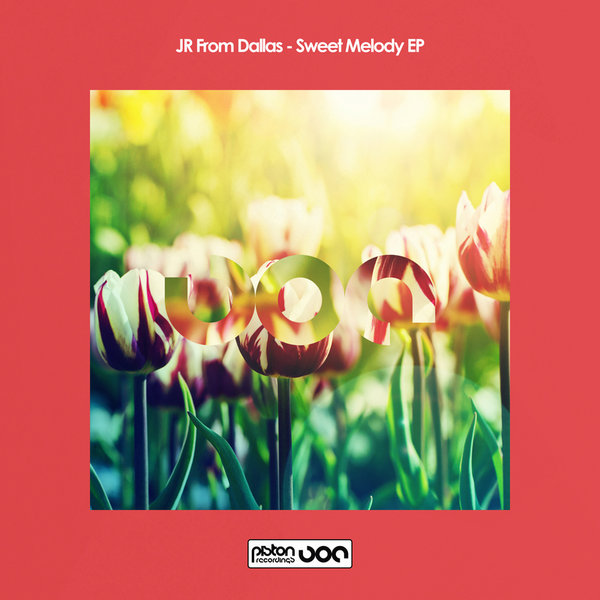 French DJ, producer JR From Dallas returns to Piston Recordings with the superb Sweet Melody EP. It's been a while since we've had him here at PR, his last outing was on the remix for Lebedev's Paris Night EP, back in 2019. He has been busy though, he continues to dish out quality deep house, tech house and house joints as well as performing at many top venues across Europe. He is a Chicago House purist taking drawing influence from the 90's oldskool beat. His tracks are regularly championed by the best jocks around the world and he has been lucky enough to perform in several countries at top venues. Always a pleasure when he drops by, great to see him back at Piston.

The Original Mix of Sweet Melody opens with a smooth kick and crispy hi hat combo in a broken pattern which transforms into 4x4 alongside a murky vocal. Sweeping synth chords dominate as distorted hats rise up. The vocal maintains a dominance while softer, melodic notes combine. Cosmic FX add spice to the groove and on the break those synths open up, climaxing back to full on mode for the duration. A straight up in-your-face groover that is not to be missed.

In Child intros with a muted rhythmic kick which gives off a unique signature, drawing us into the vibe. Warm, vibrato synth chords weave infectious patterns before a powerful, deep, analogue bass probe takes control. Distant vocals add a nice clubby style to the deep house groove. The perfect late-night fodder that will keep the floors rocking, no doubt.

The Detailed Remix of Sweet Melody takes the original, transforming into a more upfront groove thanks to punchy kicks and a rhythmic percussion arrangement. A lot of focus goes to those vibrant synth chords that swell up into a wall of sound that captivates. The vocal takes a darker turn which makes this one an absolute must have for the darker floors.

Marius Acke returns to Piston with his superb Floating Remix on Sweet Melody. We welcome him back after his Together EP performed very well indeed, gaining great support. In the early 90's Marius was inspired by the grooves of several Hip Hop, Soul and R&B artists. It wasn't long before he started DJing and thinking about making his own beats. He has been producing deep house on the Wally's Groove World label and his album Balance was nominated for the Zamu awards. He also works alongside Rubba J on their Deepwater project and he regularly spins at various clubs including Café d'Anvers, Café Capital, Bar Tabac where you can always expect a deep, warm, groovy and driving DJ set. On the remix here, Marius takes us on a sublime deep house ride, filled with flurries of rhythmic percussions and smooth basses. The track is laden with filtered chords that combine effortlessly into a dynamic array to get the floor moving. Delicate, melodic keys join in along with cool vocals to make this one a definite must have.