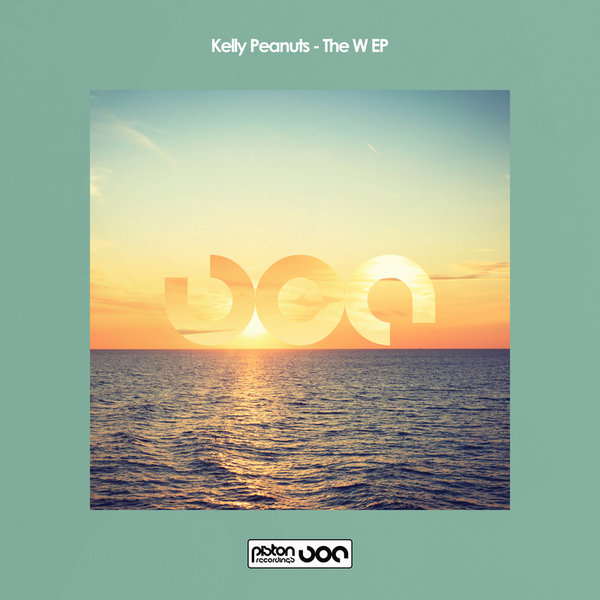 Kelly Peanuts make a welcome return to Piston Recordings with their latest deep house fuelled groove titled The W EP. This one is fresh of the back of their last effort, Dream House EP. This Florida based DJ, producer duo are self-claimed, brothers from other mothers, making music for fun, but they retain a strong passion for the sound. This dedication can be heard in their music as well as in their dynamic DJ sets which have been known to raise the roof. Great to have them back at Piston.

Water Fall opens with a crisp cymbal and rhythmic hi hat pattern alongside sharp claps and muted kicks. A warm chord fades in and out in the background before chunky beats light the track up. A minimal approach is evident, creating an impactful vibe. Cool vocal shots add intrigue as a deep, subby bass powers the low end. The track carries a definite bounce that will be a welcome addition in any set.

White Claw intros with smooth, rhythmic percussions and swelling chord pads. A solid, punchy kick drum takes over as the dynamic percussion section gets into full swing. A super deep, sub-level bassline sends shudders through the groove alongside those mysterious pads and FX. Classic style chords come through for that nostalgic touch, creating a mystique in the sound. Top-notch stuff that will not disappoint.

Wonder Ball continues the W theme on this EP, rolling in with another prominent display of rhythm percussions and FX. This one boasts a more upfront, probing bassline alongside cool vocal shots. Warm piano chords tease, bringing a distinct warmth to the groove. The combination of the obscure FX and that sublime piano are mesmerizing, making this an absolute must have to spice up any set.