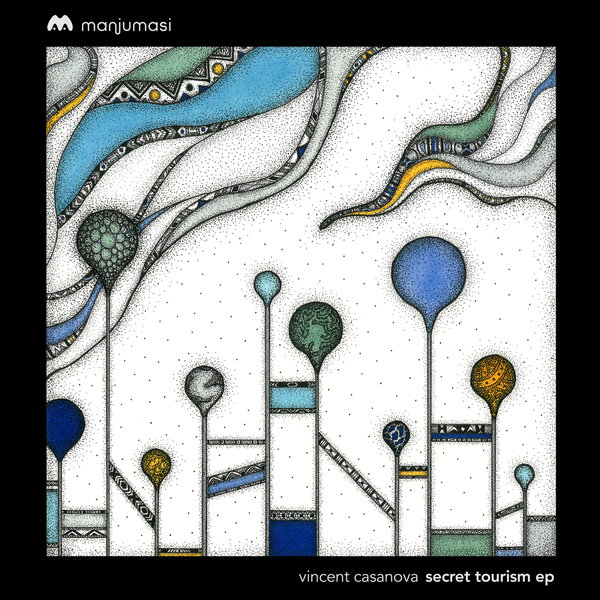 Release twenty-two on San Francisco's Manjumasi sees Vincent Casanova return to the label for a second original EP. The Secret Tourism EP showcases what we know and love best about Vincent - absolutely irresistible grooves and luscious basslines, perfectly seasoned to taste with sonic details.

The first cut, Zyasta, is anchored by an incredibly funky bass riff that works its way into a very satisfying call-and-response with a playful bell lead. It's an addictive hook that grabs you from the start and doesn't let go. Next up is Secret Tourism, which pushes into a more lush territory with soft, ethereal pads and chopped up vocal snippets that evoke a feeling of exploration, as the track's title implies. The final original on the package is Watermelon Smash, with its big round bassline setting the mood for loads of juicy melodic elements to weave through the tune.

The first remix comes from Dance Spirit, who have turned in an absolutely mesmerizing IDM re-interpretation of Zyasta. Abstract off-kilter rhythms and swirling synths melt together into a tapestry of sound. Next is a deep tech remix of Watermelon Smash from Birds ov Paradise, who morphs the track's melodies into a minor key, adding deep and drummy layers of complex percussion.