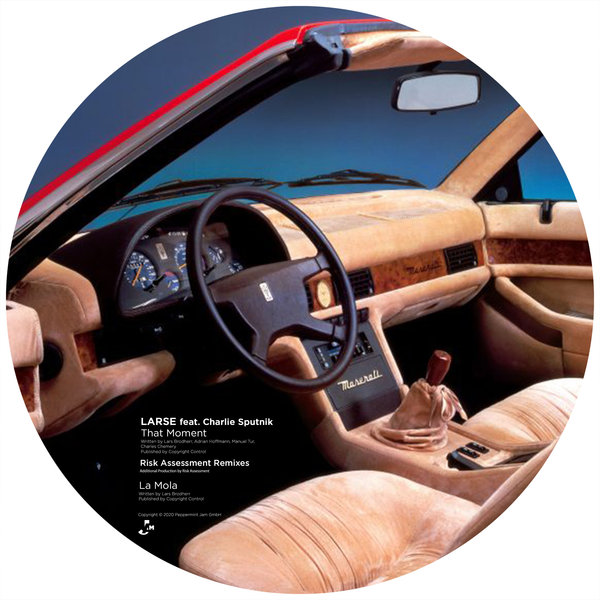 Super proud to have an original production of one of house music's best German ambassadors on the label…. Larse!

Apart from being a dope DJ Larse is best known for his amazing remixes like the one he did for us for Ferry Ultra´s "Why did you do it" and
of course his classic treatment for Candi Staton´s "Halleluja anyway".

Always on the funky side of things Larse delivers 2 amazing tracks, The Moment is a sophisticated groover, featuring Charlie Sputnik on vocals and fellow producers Adrian Hoffman and Manuel Tur on co-writing duties.
La Mola is a strong electronic disco piece of art with a hint of Italo goodness

As if this wasn't enough we have an amazing remix of Risk Assessment for "That Moment"… this is how proper house music should sound like!