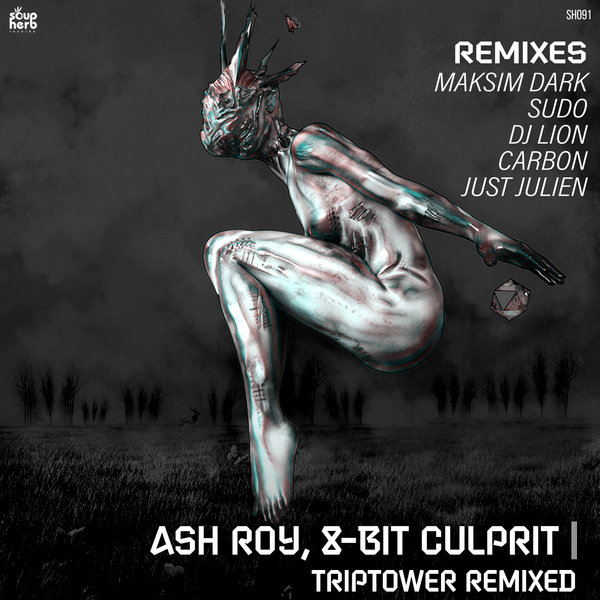 In September last year label head Ash Roy dropped an Ep called "Triptower" in collaboration with hometown buddy 8-Bit Culprit. The Ep did exceptionally well and so we decided to re-ignite the fire. "Triptower" is back and this time with a twist. 3 powerful tracks remixed by 5 phenomenal producers.
The title track Triptower has been remixed twice. The first by Russia's Maksim Dark who has brought his unique raw minimal attitude to the track and the second by Sudo from Japan who reworked it into a driving Techno delight. The second track "Basidia" has been remixed by Dj Lion and Just Julien. A collab remix that popped up while they were chilling in Koh Phangan and out came a twisted trip of a version. Lastly the 3rd track "Synapses" which was one of the most popular tracks in the Ep has been remixed by Hamburg based genius Carbon bringing his signature groovy vibe with a mammoth finish.
Soupherb Records presents this monstrous Ep "Triptower Remixed"