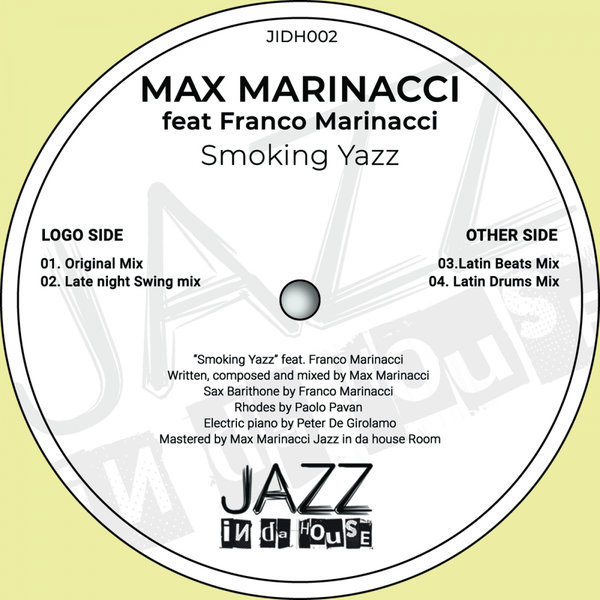 Smoking Yazz Max Marinacci feat Franco Marinacci ( Smoking Yazz )

Max Marinacci, from the Marinacci's family, who holds many years of dedication to Jazz and improvisation, announces the second EP on the brand new Label Jazz In Da House.
'Smoking Yass' featuring Franco Marinacci EP is compiled with 4 superb mixes showcasing the fusion between the rhythm of the dance beat and the subtleness of jazz.
Late night swing mix is layered over chilled beats and piano keys, above a subtle but groovy baseline and drums, with a mellow sax that gives the track a lounger feeling.
Latin beats mix is wonderfully blended with lucid pan flute melodies together with piano keys and beautiful sax lines.
Latin drums mix relies on an emotional piano melody, together with a warm sax and bustling drums and percussion.
Original mix provides delicate keyboards, a wandering sax, a sharp bass and swing beat drums, joining to create a sound full of jazz heat.
All the mixes are very smooth and harmonious, enriched with peacefulness and serenity. Perfect to those who are looking for a relaxed vibe and for the finest smooth jazz connoisseur.