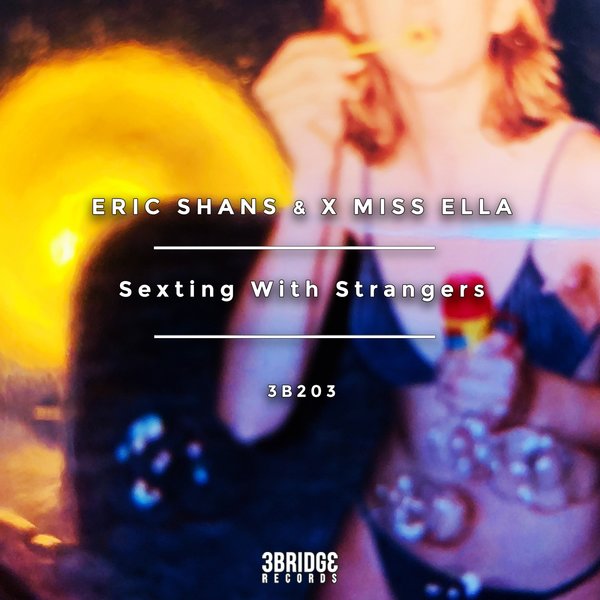 Label head Eric Shans returns to 3Bridge Records with X Miss Ella on their new EP 'Sexting With Strangers'. It's a fun return to the warmer months ahead with 2 original tunes that bring home their trademark vocal driven dirty house sound. They've created an EP that will light up the party.

The 'Sex And Dinner' original mix takes big drums, bottom heavy bass lines, filthy synth riffs, and Ella's sultry vox that tell a fun, debauched story. The 'Acid Mix' goes more into heavier tech house house territory with crazy effects, layered percussion, and pristine grooves. 'Sparkly Unicorn' closes things out and its acidic bass, sharp thumps, and Ella's lyrics that highlight the playful yet groovy tone of the piece really make this a stellar track. We all are in need of a little escapism and this set of music will provide it.

Mastered by Jeff Clarke.