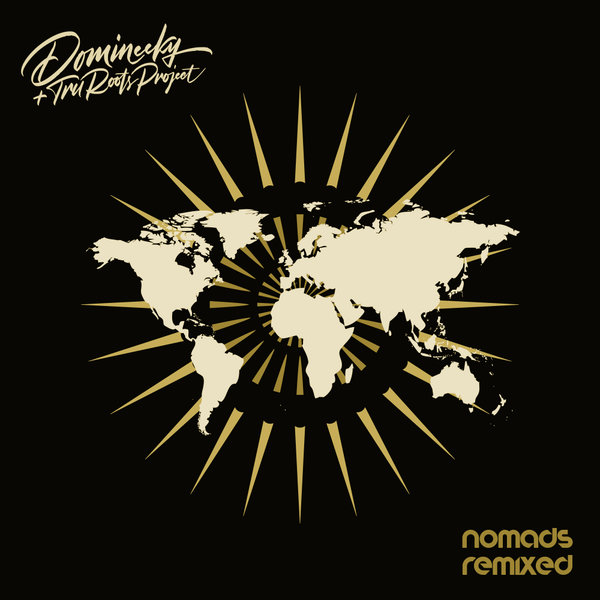 Good Voodoo Music presents 'Nomads Remixed. The remixes of the Nomads LP by Domineeky and Tru Roots Project.

The follow-up to the internationally acclaimed 24900 Miles from Home LP. NOMADS drinks from the same well of inspiration as the former album but taking the themes on a different tangent. Every song tells a story: Immigration, hedonistic nights, challenging the establishment, finding the one and - after traveling the world, ending up right back where they started (almost).

Saxophones, Flute, Afro guitars, Kora (African 21 stringed harp) heavy basslines and intense lyricism combine on this album that has Afrobeat, Latin Jazz and Deep House running through its core.

Afro House Producer and Remixer, Domineeky is never one to rest. He's kept his Afro-house music core and pushed the boundaries by bringing in more live musicians. The result is a bigger more international sound that is sure to make his music even more popular throughout the world.


performed by Domineeky, Akin Fatumbi, Otis Tabasenge, KJ Gomez, Seikou Susso, Sharon Pinchen, Linzi Hunter, Danny Allan. Mixed by Callum McGee, Mastered by Dynamic Mastering.


DJ support from Brazilian Soul Crew, DJ Nova, Hippie Torales, Magnus Wedberg, Chris Udoh, Sean Smith (smoothagentrecords), Lorenzo al Dino, Joey Silvero, Thomas Pudell, Cole Medina and many more.