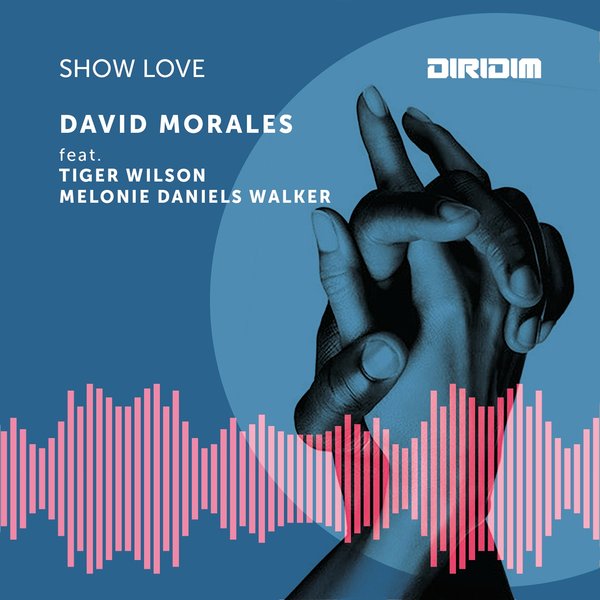 SHOW LOVE
David Morales / Tiger Wilson / Melonie Daniels Walker
04/06/2020 Exclusive on Traxsource 18/06/2020 In all the Other Stores DIRIDIM
Digital
DRD00034
To bring some new light during these dark times DIRIDIM Records releases they're new tune SHOW LOVE by David Morales featuring Tiger Wilson and Melonie Daniels Walker.
David Morales releases his first collaboration with singer songwriter Tiger Wilson. Tiger Wilson is a native from Patterson New Jersey that grew up singing and playing in the church choir. He has had some releases with other DJ's including the hit "Sometimes" that was produced by the legendary Timmy Regisford. David heard Tiger's voice and approached him to do a collaboration.
Melonie Daniels Walker doesn't really need any introduction. Melonie has been working with David for over 25 years. They both started working together when he first mixed "Dream Lover" in 1993. Since then Melonie has been singing either backgrounds or sometimes a feature on many of David's productions. Melonie is globally recognized as one of the top
background singers in the world.
Together with both Tiger Wilson and Melonie Daniels Walker "SHOW LOVE" is sure to fire up you up.
David has delivered 3 mixes. Each one has a different vibe.
The NYC Mix has a soulful sultry vibe where as both DIRIDIM Mixes are more beat driven with some mad rhythms and synths.
Track listing: Track Name SHOW LOVE SHOW LOVE SHOW LOVE
Version Name
DIRIDIM MIX Part 1 DIRIDIM MIX Part 2 NYC MIX
Length ISRC
SMA022000001 SMA022000002 SMA022000003
06:02 06:38 05:14
For further information on David Morales please contact:
Valentina Cecchini @ DIRIDIM Records (by OMNIVERSE S.r.L.) on: +39 335 6810626 / or email info@omniverse.sm.