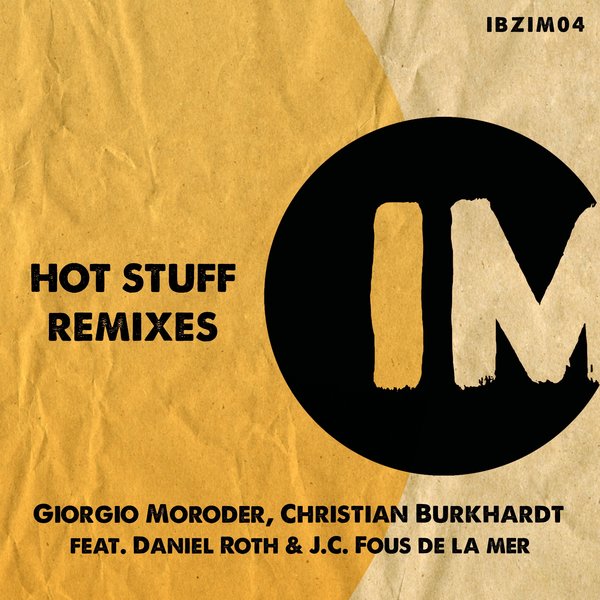 Hot Stuff
Christian Burkhardt & Daniel Roth Remix

(6:34)
Hot Stuff
Christian Burkhardt & J.C. Fous De La Mer Remix

(6:56)
Hot Stuff
Christian Burkhardt & Daniel Roth Dub Remix

(6:33)
The digital single "Hot Stuff Remix" by Christian Burkhardt is a further tribute to the grandpapa of Disco House – Giorgio Moroder.
In Cooperation with Jean Charles/Fous de la Mer & Daniel Roth two amazing remixes been produced in a quite special approach to give a compliment to Giorgio Moroder and his visionary skills.
The Dub Rmx is a quite afterhours groove song with spacy sounds inside that support the feeling of being on.
The second Track is a more entertaining version for the listener with unique remarkable breezy note on a more vocal based style.

The Chase Remixes
Giorgio Moroder
Ibiza IM