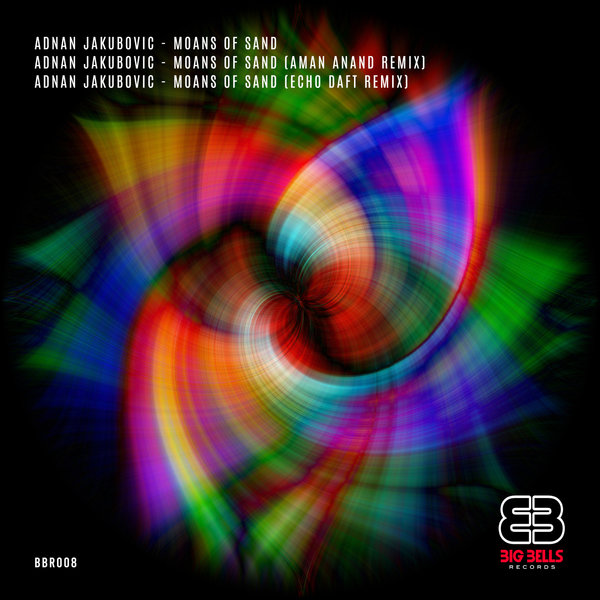 We are welcoming back our boss Adnan Jakubovic with a new-old track on our Big Bells Records. Adnan's new release is track Moans of Sand released last year on one of his favorite labels, Just Movement. Now, we are making an official re-release of this song with two fantastic remixes from Echo Daft and Aman Anand.

Adnan is active as a producer since 2011 with over 80 different releases in past years, also he played in cities such are Amsterdam, Leipzig, Luxembourg, Velenje, Novi Sad, and others. He is a resident DJ on Proton Radio with his Big Bells Podcast.

Echo Daft is a DJ and producer from the beautiful island of Sri Lanka. He is producing music for labels such are Plattenbank, Bonzai Progressive, Soundteller. Echo Daft is also very active and popular as a DJ on his island. He is sound is really refreshing, focusing on melodies, with special touch on emotions and easy proggy and deep vibes.

Our second remix is made by Adnan's old friend from the early days of production. Aman Anand is coming from India and as a producer is active for many years. His releases have seen support from international heavyweights such as Hernan Cattaneo, Guy J, Secret Cinema, and more. He is releasing music for labels such are Sudbeat, Balkan Connection, Juicebox Music and Movement Recordings to name a few. With his remix on this EP, he made really nice refreshments on the original mix, adding more groove and floating bassline.