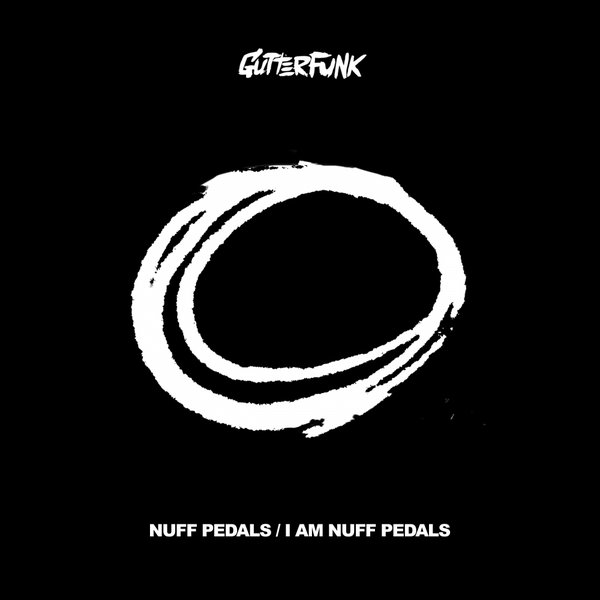 Will Knighton aka Dismantle lays claim to the mysterious Nuff Pedals alias.

Over the last few years Knighton has proven himself to be a formidable creative force- an artist that is involved in many successful endeavours from the DieMantle alias with DJ Die to Watch The Ride alongside DJ Die, Randall, Prima, SGT Pokes and Emz and now he is ready to release his debut album- I Am Nuff Pedals.

The initial anonymity of the Nuff Pedals project wasn't borne out of a need for clever marketing ploys, it was borne out of a need for Knighton to develop musically, to find a voice and to find a place to exist without the hurried and often misjudged accelerations the industry has come to expect.

The first three Nuff Pedals EP saw him develop as a musician. Many hours were spent learning his craft, teaching himself how to play keys for example, in order to express himself in a new way. The music found its way to tastemakers and word began to spread. DJs including Martyn, Madam X, Lefto and Benji B were early to the party whilst strong and continued support from Gilles Peterson on both his radio shows, 6music and WWFM, meant more people gravitated toward the Nuff Pedals project. Remixes followed for GutterFunk and Tru Thoughts as he prepared for the release of his debut album- I Am Nuff Pedals.

The album finds Knighton in a confident and assured mood, the music shines through and the Nuff Pedals identity becomes truly individual. The cast he has carefully assembled for the album sit perfectly amongst one another. It speaks volumes that the last two outings for Zed Bias' legendary Maddslinky alias have been on a Nuff Pedals project (EP2 and now the album), the vocal tracks by Segilola and Breezy Lee show how far Knighton has come musically and how adept he has become at meaningful collaboration.

This sense of collaboration has definitely been perfected alongside DJ Die, who also features on the album. As the GutterFunk label owner and AnR DJ Die has acted as a very important guide for Nuff Pedals, whilst the open genre policy of GutterFunk has ensured Pedals' music is heard by a diverse audience.

This is a very important moment for William Knighton and GutterFunk, both artist and label have found themselves in a place where unbridled creation is met by an audience eager to hear what comes next from this corner of Bristol, UK and the results truly speak for themselves.