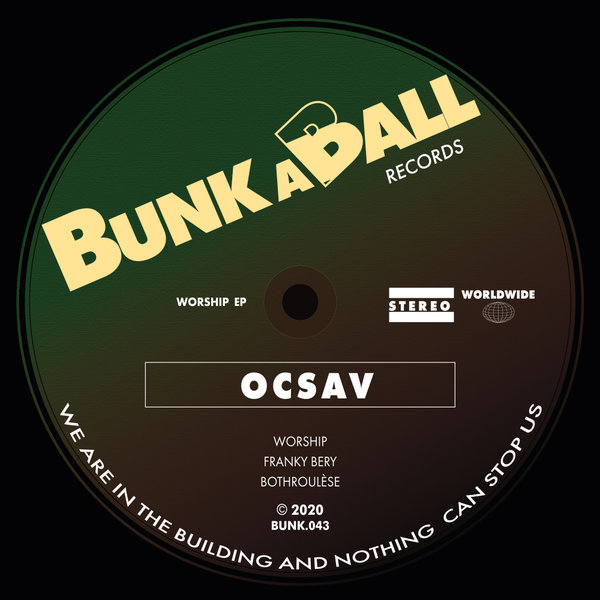 BUNK043 : The Belgian Ocsav is releasing his new 'Worship' EP on Bunkball. Ocsav choose, deep into his computer, these 3 best tracks for the EP.

'Vasco a.k.a Ocsav is a Belgian dj/producer. Like any other person that has an older brother, he got into electronic music thanks to the latter who made him listen to Vitalic's big hit 'No Fun'. In 2018, he released his Nobody EP which gained traction and was played across the globe. Almost 2 years after his last release, Ocsav is back at it again and ready to full send it in 2020.

'Worship' : Rolling percussions and drums plus a simple bassline, just can't help but dance when I listen to this track. I hope you guys will enjoy it as much as I do. It is one of my favorite piece I have ever produced.

'Franky Bery' : If you take an 'Iberican Tech' vocal and you add my love for the play on words, you'll get Franky Bery, aby-the-book tech house groove.

'Bothtroules' : Botrhtoules is a word that I made up with two of my best friends back when we were students. It basically means everything and nothing. This is the first track I made after the birth of that crazy word, so it's a tribute to those good times.