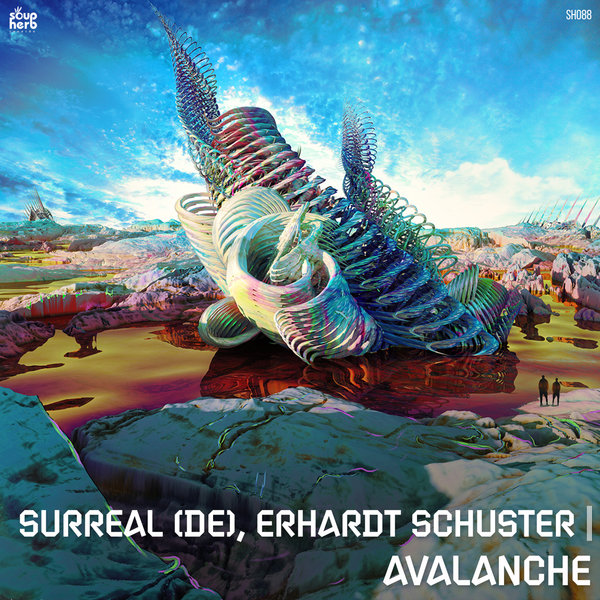 Our Next EP is a collaboration between Surreal and Erhardt Schuster .
Surreal aka Micha is born in northern Germany and grew up in Hamburg. In 2007 he got into mixing and music production leading to club bookings which revealed a new universe. Recently he has been playing in numerous cities and countries all over Europe, while still keeping his home base in Hamburgs' well known club Südpol. His trippy and dark sound as well as his passion for long and intense sets, made him one of the most booked DJs in his hometown today.

Erhard Schuster was born in Transylvania and was raised in Bavaria after moving to Germany in 1990. He started to promote events with his crew and played residencies in the clubs Batterie94 and Maki Club. In 2013 he moved to Hamburg and after graduating he focused on DJing again and improved his production skills. In a few years he became a well known artist in Hamburg and played several international gigs while being a regular as well at the Südpol Club.

We at Soupherb are proud to release a 4 track original EP titled Avalanche by these two underground stars from Hamburg.