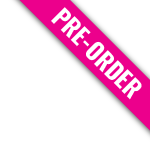 MAN027 |
Pre-order for 2020-06-01
Label boss German Brigante released last October 'Metropolis'. The acclaimed track quickly became a favourite for Manitox lovers who found in this cut a deep and mental masterpiece. After several months and like a fine wine, its quality is improving over time. That's why the label has given the track a new look in the way of two great remixes signed by two great artists from Dirtybird.

First one, hailing from Sao Paolo, Bruno Furlan has put his name over the past years in great labels such as Exploited, Sola or previously mentioned Dirtybird. Regarding to his remix, since the very first beats of 'Metropolis' we feel a slightly driven 909 drums that set the rhythm of the track. Strong bassline playing off beat increases the tension that reaches the climax with the great drum roll on the breakdown.

Next up, San Francisco based super talented Ardalan made his duties on the second remix. The American artist who recently has released his long awaited 'Mr Good' LP is in a good shape as he demonstrates in the way he faces the remix. Starting from the nice toms and the distorted kick which gives the track its own character. A groovy bassline is added to maintain the funky vibe while the cinematic strings used on the breakdowns give the cut an emotional feeling.