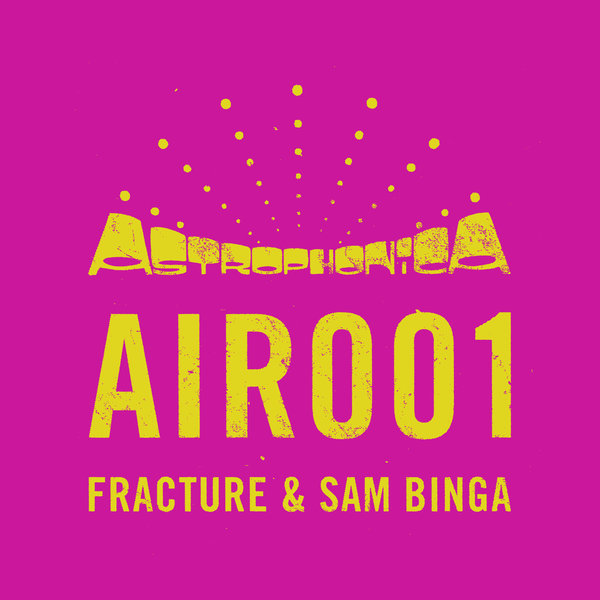 Label boss Fracture and long time collaborator Sam Binga return to Astrophonica for a surprise package of high tempo genre blenders.

Two tracks that were the fruits of one intensely creative session where, as Sam Binga puts it, "everything came together easily and all the choices made were the right ones. We're proper chuffed to be able to present two of the secret weapons we've been running in our sets / mixes over the last year or so".

'On Right Now' is a tough turbo-electro pounder that sits in between genres while maintaining focus. 160bpm drum machine patterns set the stage for a minimal and driving bass line.

'Chessington' mixes Niche-esque melodies with shuffling jungle breaks and an all-conquering Reese. Playful yet devastating.