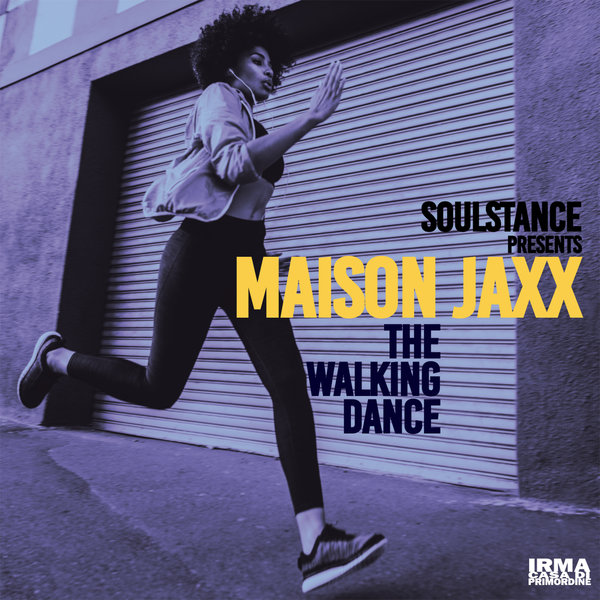 A new important and ambitious musical project: SOULSTANCE " The Walking Dance".
With this pseudonym the brothers Enzo and Gianni Lo Greco (LO GRECO BROS) after several productions over the years with many albums published and many remixes and singles present in compilations of international fame, finally realize their dream with an inspiration that is result of a long work of compositions and arrangements.
The organic and the writing have a clear reference to the dreamy sounds of the Nordic landscapes and to the dreamlike visions of jazz matrix, rich in atmospheres of carpets and sound textures almost like cinematic and pictorial tales.
Already in the past Lo Greco Bros have contaminated the sounds in a mix of apparently different genres but very rich in common elements such as improvisation and psychedelia with a tip of energy typical of the rhythm section of Lo Greco Bros and the fusion with the new electronic sounds, inspired by important authors and artists such as those of the famous German ECM label: Kenny Wheeler, Jan Garbarek, Eberhard Weber, Michael Brecker, Claus Ogermann, Vincent Mendoza, Michel Colombier ... and many others. A very ambitious project by Soulstance that arises in a cutting-edge musical context as it is right for composers of long career as theirs. The artistic value of the musicians who collaborated on the project gives a great artistic force executions and improvisational creativity that are invaluable and indispensable.



Un nuovo importante e ambizioso progetto musicale: SOULSTANCE "The Walking Dance".
Con questo pseudonimo i fratelli Enzo e Gianni Lo Greco (LO GRECO BROS) dopo varie produzioni nel corso degli anni con diversi albums pubblicati e molti remix e singoli presenti in compilations di fama internazionale, finalmente realizzano il loro sogno con una ispirazione che è frutto di un lungo lavoro di composizioni e arrangiamenti.
L'organico e la scrittura hanno un chiaro riferimento alle sonorità sognanti dei paesaggi nordici e alle visioni oniriche di matrice jazzistica ricche di atmosfere di tappeti e tessiture sonore quasi come i racconti cinematici e pittorici.
Già in passato i Lo Greco Bros hanno contaminato i suoni in un mix di generi apparentemente diversi ma molto ricchi di elementi comuni come l'improvvisazione e la psichedelia con una punta di energia tipica della sezione ritmica dei Lo Greco Bros e la fusione con le nuove sonorità elettroniche, ispirati da autori e artisti importanti come ad esempio quelli della famosa etichetta tedesca E C M: Kenny Wheeler, Jan Garbarek, Eberhard Weber, Michael Brecker, Claus Ogermann, Vincent Mendoza, Michel Colombier ..e molti altri. Un progetto quello dei Soulstance molto ambizioso che si pone in un contesto musicale all'avanguardia come è giusto che sia per autori compositori di lunga carriera come loro.Il valore artistico dei musicisti che hanno collaborato al progetto danno una grande forza artistica di livello eccellente nell'esecuzioni e nella creatività dell 'improvvisazione preziosissimi e indispensabili .