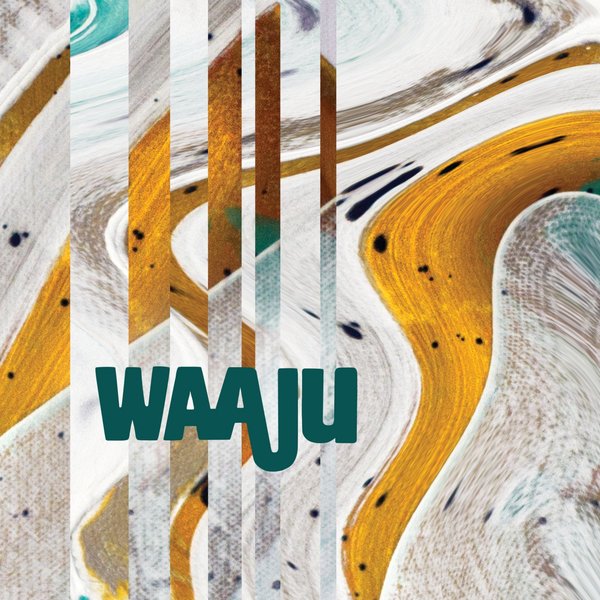 ORLP005BTI02 | 2020-04-24
Fusing dexterous hand-percussion, hypnotic guitar riffs & soaring melodies, Waaju rise from London's rich cultural palette with their latest album 'Grown', proving UK Jazz doesn't have to sound the way we expect it to.

Led by drummer and percussionist Ben Brown (Alfa Mist, Dizraeli, Ashley Henry), the band comprises percussionist Ernesto Marichales (Jordan Rakei, Sigala), guitarist Tal Janes (Nubiyan Twist, Bahla), Sam Rapley (Fabled, Maria Chiara Argiro) and Joe Downard (China Moses, Judi Jackson), each with their own strong presence on the UK's extensive music scene. Waaju's refined and divergent sound connects the dots between the likes of Ali Farka Touré, Alain Peters, Los Muñequitos de Matanzas, Oscar D'Leon and Beth Carvalho.

Waaju formed as a means of exploring music's hidden connections, from trance-inducing Moroccan Gnawa to Caribbean carnival music, and embracing them to reflect different shades of London's own musical culture. It was the band's love for Mali's folk music - and Ali Farka Touré's stylistic prowess in particular - that first set the project in motion. London's Jazz Cafe invited Waaju to reinterpret classic tracks from Farka Touré's catalogue to sold-out audiences in 2018 and 2019. According to Brown: "Ali's one of the best. He has such a unique sound. His playing is so gnarly. His spirit and attitude are things I always think of when making music."

Waaju (meaning 'to urge, inspire or influence to take action' in Malian language Bambara) blends pulsing Latin polyrhythms, psychedelic Malian blues licks and cinematic textures. Following the group's 2018 self-titled debut record, Grown presents a group more unified and distinctive-sounding than ever with six fresh, bold compositions.