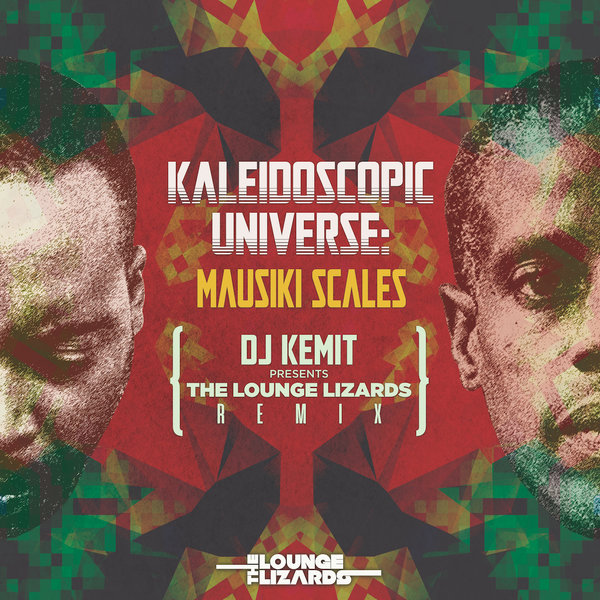 Kaleidoscopic Universe (DJ Kemit Presents The Lounge Lizards Remixes)
NDATL Muzik
NDATL / TDS 001 | 2020-04-27
NDATL in collaboration with Tippin Da Scales music continues another amazing release from Mausiki Scales. This time bringing in DJ Kemit, formerly of Arrested Development and firm fixture to the Atlanta black music scene, along with Luke Austin, who has worked with Keith Sweat, TLC and Chris Dave among others. Known together as The Lounge Lizards, to put their skillful remix know how to the premiere tune from the forthcoming West West Africa album

The Lounge Lizards have have remixed Kaleidoscopic Universe into a beautiful soulful house soundscape enhancing Mausiki 2020's debut single release, that definitely soothes the soul and instills positivity in these uncertain times.

Mausiki's Common Ground Collective have performed in numerous celebrations, concerts, and special events throughout Africa and the Americas, including Ghana's Golden Anniversary Celebration, the National Black Arts Festival, Funk Jazz Cafe, and the Atlanta Jazz Festival. They have also collaborated with artists such as Roy Ayers, Babatunde Olatunji, Stevie Wonder, The Last Poets and Third World.

credits
*Remix includes:
Mausiki Scales, keyboards, lyrics
Brenda Moorer: vocals
Akua Taylor: vocals
Joseph Boyce: vibraphone
Alex Jones: guitar
Quinn Masonry: saxophone
Tippin Da Scales Music (ASCAP)

Listen & Enjoy

Look forward to forthcoming single "Mezmerized b/w Let The Drum Remind You" with remixes from NDATL head honcho Kai Alce!