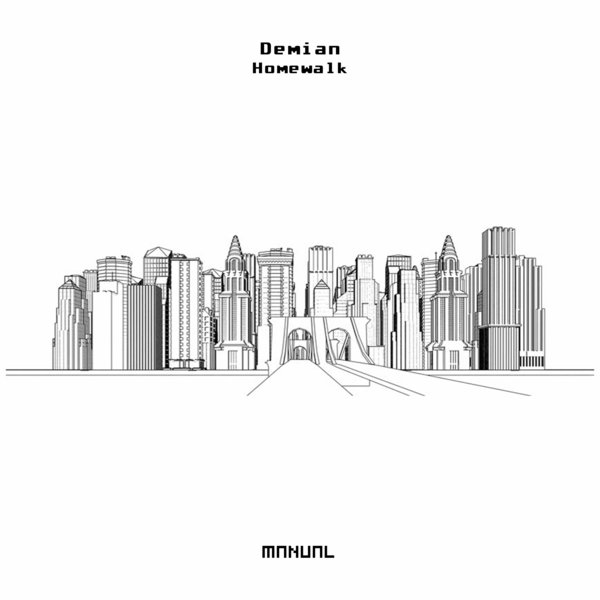 A new name on Manual Music as we proudly introduce Demian, a fresh faced producer from Croatia who debuts on our label with his 'Homewalk' EP.

Both the title track as well as the 'Introvert' are quite minimalistic in nature which leaves space for the synths to shine thru. Cleverly produced with a big ear for detail these tunes will definitely stand the test of time. They sound like they could have been released a decade ago or if they're about to be released a decade from now. Their subtle build ups and eventual euphoric eruptions make them really stand out from a lot of the standardized music you hear nowadays. Openminded electronic music from the heart, just the way we love it!

Our favorite recent discovery Bouzidi is the perfect candidate to rework the title track and he came up with two different versions: the 'subtle mix' and the 'rough mix' - we guess the titles give you a hint of what to expect.. His debut release 'It Never Ends' turned a lot of heads last year and all three of the songs still remain firmly on top of his best sellers list on Beatport. Like Demian we feel Bouzidi is one of those openminded producers who doesn't want to confirm to any rules of how much should sound or what an arrangement must be like.

Proper experimental, minimal and melodic deepness here on the latest Manual Music release. We hope you'll value it as much as we do.